«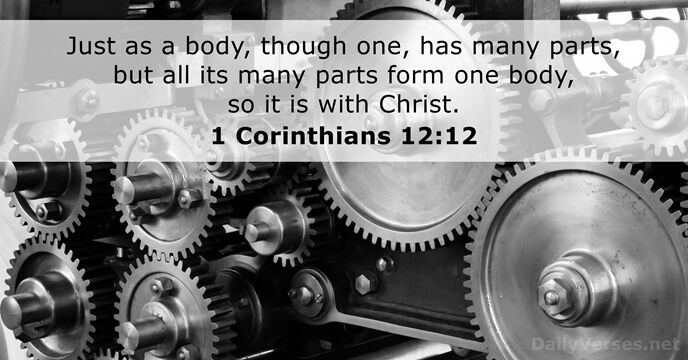 »
| | |
| --- | --- |
| Just as a body, though one, has many parts, but all its many parts form one body, so it is with Christ. | لِأَنَّهُ كَمَا أَنَّ ٱلْجَسَدَ هُوَ وَاحِدٌ وَلَهُ أَعْضَاءٌ كَثِيرَةٌ، وَكُلُّ أَعْضَاءِ ٱلْجَسَدِ ٱلْوَاحِدِ إِذَا كَانَتْ كَثِيرَةً هِيَ جَسَدٌ وَاحِدٌ، كَذَلِكَ ٱلْمَسِيحُ أَيْضًا. |
| For we were all baptized by one Spirit so as to form one body—whether Jews or Gentiles, slave or free—and we were all given the one Spirit to drink. | لِأَنَّنَا جَمِيعَنَا بِرُوحٍ وَاحِدٍ أَيْضًا ٱعْتَمَدْنَا إِلَى جَسَدٍ وَاحِدٍ، يَهُودًا كُنَّا أَمْ يُونَانِيِّينَ، عَبِيدًا أَمْ أَحْرَارًا، وَجَمِيعُنَا سُقِينَا رُوحًا وَاحِدًا. |
For our struggle is not against flesh and blood, but against the rulers, against the authorities, against the powers of this dark world and against the spiritual forces of evil in the heavenly realms.
Personal Bible reading plan
Create an account to configure your Bible reading plan and you will see your progress and the next chapter to read here!
Read more...