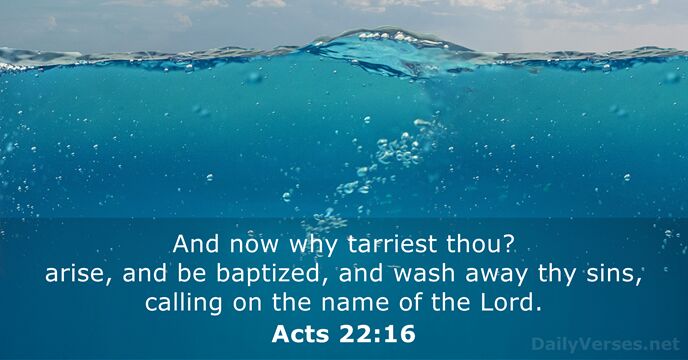 | | |
| --- | --- |
| And I fell unto the ground, and heard a voice saying unto me, Saul, Saul, why persecutest thou me? | فَسَقَطْتُ عَلَى ٱلْأَرْضِ، وَسَمِعْتُ صَوْتًا قَائِلًا لِي: شَاوُلُ، شَاوُلُ! لِمَاذَا تَضْطَهِدُنِي؟ |
| And now why tarriest thou? arise, and be baptized, and wash away thy sins, calling on the name of the Lord. | وَٱلْآنَ لِمَاذَا تَتَوَانَى؟ قُمْ وَٱعْتَمِدْ وَٱغْسِلْ خَطَايَاكَ دَاعِيًا بِٱسْمِ ٱلرَّبِّ. |
Neither is there salvation in any other: for there is none other name under heaven given among men, whereby we must be saved.
Personal Bible reading plan
Create an account to configure your Bible reading plan and you will see your progress and the next chapter to read here!
Read more...