Read this Bible chapter online, click
here
to read.
Bible Verses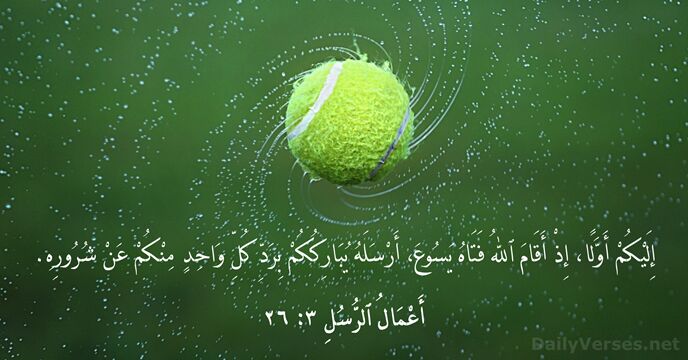 | | |
| --- | --- |
| Repent therefore and be converted, that your sins may be blotted out, so that times of refreshing may come from the presence of the Lord. | فَتُوبُوا وَٱرْجِعُوا لِتُمْحَى خَطَايَاكُمْ، لِكَيْ تَأْتِيَ أَوْقَاتُ ٱلْفَرَجِ مِنْ وَجْهِ ٱلرَّبِّ. |
| To you first, God, having raised up His Servant Jesus, sent Him to bless you, in turning away every one of you from your iniquities. | إِلَيْكُمْ أَوَّلًا، إِذْ أَقَامَ ٱللهُ فَتَاهُ يَسُوعَ، أَرْسَلَهُ يُبَارِكُكُمْ بِرَدِّ كُلِّ وَاحِدٍ مِنْكُمْ عَنْ شُرُورِهِ. |
For a thousand years in Your sight Are like yesterday when it is past, And like a watch in the night.
Create an account to configure your Bible read plan and you will see your progress and the next chapter to read here!
Read more...