Read this Bible chapter online, click
here
to read.
Bible Verses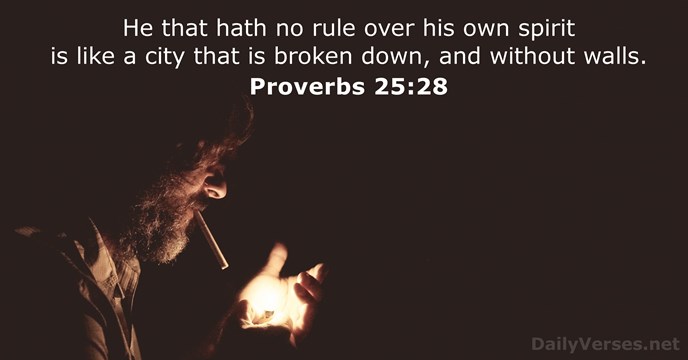 | | |
| --- | --- |
| He that hath no rule over his own spirit is like a city that is broken down, and without walls. | مَدِينَةٌ مُنْهَدِمَةٌ بِلَا سُورٍ، ٱلرَّجُلُ ٱلَّذِي لَيْسَ لَهُ سُلْطَانٌ عَلَى رُوحِهِ. |
Receive the Daily Bible Verse:
My son, if thine heart be wise, my heart shall rejoice, even mine.