Bible Verses about 'Came'
«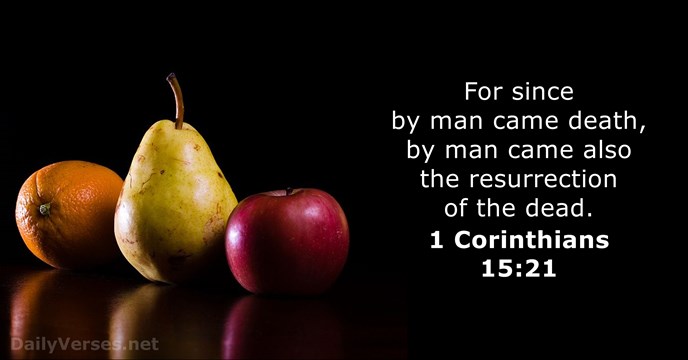 »
For since by man came death, by man came also the resurrection of the dead.

Porque, assim como a morte veio por um homem, também a ressurreição dos mortos veio por um homem.

As he came forth of his mother's womb, naked shall he return to go as he came, and shall take nothing of his labour, which he may carry away in his hand.

Como saiu do ventre de sua mãe, assim nu voltará, indo-se como veio; e nada tomará do seu trabalho, que possa levar na sua mão.

I came forth from the Father, and am come into the world: again, I leave the world, and go to the Father.

Saí do Pai e vim ao mundo; outra vez, deixo o mundo e vou para o Pai.

For the Son of man is come to seek and to save that which was lost.

Porque o Filho do Homem veio buscar e salvar o que se havia perdido.

Now the birth of Jesus Christ was on this wise: When as his mother Mary was espoused to Joseph, before they came together, she was found with child of the Holy Ghost.

Ora, o nascimento de Jesus Cristo foi assim: Estando Maria, sua mãe, desposada com José, antes de se ajuntarem, achou-se ter concebido do Espírito Santo.

And when the day of Pentecost was fully come, they were all with one accord in one place. And suddenly there came a sound from heaven as of a rushing mighty wind, and it filled all the house where they were sitting.

Cumprindo-se o dia de Pentecostes, estavam todos reunidos no mesmo lugar; e, de repente, veio do céu um som, como de um vento veemente e impetuoso, e encheu toda a casa em que estavam assentados.

Now when all the people were baptized, it came to pass, that Jesus also being baptized, and praying, the heaven was opened, And the Holy Ghost descended in a bodily shape like a dove upon him, and a voice came from heaven, which said, Thou art my beloved Son; in thee I am well pleased.

E aconteceu que, como todo o povo se batizava, sendo batizado também Jesus, orando ele, o céu se abriu, e o Espírito Santo desceu sobre ele em forma corpórea, como uma pomba; e ouviu-se uma voz do céu, que dizia: Tu és meu Filho amado; em ti me tenho comprazido.

I am the living bread which came down from heaven: if any man eat of this bread, he shall live for ever: and the bread that I will give is my flesh, which I will give for the life of the world.

Eu sou o pão vivo que desceu do céu; se alguém comer desse pão, viverá para sempre; e o pão que eu der é a minha carne, que eu darei pela vida do mundo.

In my distress I called upon the L

ord

, and cried unto my God: he heard my voice out of his temple, and my cry came before him, even into his ears.
Na angústia, invoquei ao S

enhor

e clamei ao meu Deus; desde o seu templo ouviu a minha voz e aos seus ouvidos chegou o meu clamor perante a sua face.

I came not to call the righteous, but sinners to repentance.

Eu não vim chamar os justos, mas sim os pecadores, ao arrependimento.

When they heard this, they were baptized in the name of the Lord Jesus. And when Paul had laid his hands upon them, the Holy Ghost came on them; and they spake with tongues, and prophesied.

E os que ouviram foram batizados em nome do Senhor Jesus. E, impondo-lhes Paulo as mãos, veio sobre eles o Espírito Santo; e falavam línguas e profetizavam.

For even the Son of man came not to be ministered unto, but to minister, and to give his life a ransom for many.

Porque o Filho do Homem também não veio para ser servido, mas para servir e dar a sua vida em resgate de muitos.

Even as the Son of man came not to be ministered unto, but to minister, and to give his life a ransom for many.

Bem como o Filho do Homem não veio para ser servido, mas para servir e para dar a sua vida em resgate de muitos.

Then came Peter to him, and said, Lord, how oft shall my brother sin against me, and I forgive him? till seven times? Jesus saith unto him, I say not unto thee, Until seven times: but, Until seventy times seven.

Então, Pedro, aproximando-se dele, disse: Senhor, até quantas vezes pecará meu irmão contra mim, e eu lhe perdoarei? Até sete? Jesus lhe disse: Não te digo que até sete, mas até setenta vezes sete.

For the prophecy came not in old time by the will of man: but holy men of God spake as they were moved by the Holy Ghost.

Porque a profecia nunca foi produzida por vontade de homem algum, mas os homens santos de Deus falaram inspirados pelo Espírito Santo.

And it came to pass, because the midwives feared God, that he made them houses.

E aconteceu que, como as parteiras temeram a Deus, estabeleceu-lhes casas.

I ate no pleasant bread, neither came flesh nor wine in my mouth, neither did I anoint myself at all, till three whole weeks were fulfilled.

Manjar desejável não comi, nem carne nem vinho entraram na minha boca, nem me ungi com unguento, até que se cumpriram as três semanas.

Now when Jesus was born in Bethlehem of Judaea in the days of Herod the king, behold, there came wise men from the east to Jerusalem, Saying, Where is he that is born King of the Jews? for we have seen his star in the east, and are come to worship him.

E, tendo nascido Jesus em Belém da Judeia, no tempo do rei Herodes, eis que uns magos vieram do Oriente a Jerusalém, e perguntaram: Onde está aquele que é nascido rei dos judeus? Porque vimos a sua estrela no Oriente e viemos a adorá-lo.
Then Job arose, and rent his mantle, and shaved his head, and fell down upon the ground, and worshipped, And said, Naked came I out of my mother's womb, and naked shall I return thither: the L

ord

gave, and the L

ord

hath taken away; blessed be the name of the L

ord

.
Então, Jó se levantou, e rasgou o seu manto, e rapou a sua cabeça, e se lançou em terra, e adorou, e disse: Nu saí do ventre de minha mãe e nu tornarei para lá; o S

enhor

o deu e o S

enhor

o tomou; bendito seja o nome do S

enhor

.

Because I delivered the poor that cried, and the fatherless, and him that had none to help him. The blessing of him that was ready to perish came upon me: and I caused the widow's heart to sing for joy.

Porque eu livrava o miserável, que clamava, como também o órfão que não tinha quem o socorresse. A bênção do que ia perecendo vinha sobre mim, e eu fazia que rejubilasse o coração da viúva.

Then went in also that other disciple, which came first to the sepulchre, and he saw, and believed. For as yet they knew not the scripture, that he must rise again from the dead.

Então, entrou também o outro discípulo, que chegara primeiro ao sepulcro, e viu, e creu. Porque ainda não sabiam a Escritura, que diz que era necessário que ressuscitasse dos mortos.

And he led them out as far as to Bethany, and he lifted up his hands, and blessed them. And it came to pass, while he blessed them, he was parted from them, and carried up into heaven.

E levou-os fora, até Betânia; e, levantando as mãos, os abençoou. E aconteceu que, abençoando-os ele, se apartou deles e foi elevado ao céu.

And as I began to speak, the Holy Ghost fell on them, as on us at the beginning.

E, quando comecei a falar, caiu sobre eles o Espírito Santo, como também sobre nós ao princípio.

But to us there is but one God, the Father, of whom are all things, and we in him; and one Lord Jesus Christ, by whom are all things, and we by him.

Todavia, para nós há um só Deus, o Pai, de quem é tudo e para quem nós vivemos; e um só Senhor, Jesus Cristo, pelo qual são todas as coisas, e nós por ele.

And so it was, that, while they were there, the days were accomplished that she should be delivered. And she brought forth her firstborn son, and wrapped him in swaddling clothes, and laid him in a manger; because there was no room for them in the inn.

E aconteceu que, estando eles ali, se cumpriram os dias em que ela havia de dar à luz. E deu à luz o seu filho primogênito, e envolveu-o em panos, e deitou-o numa manjedoura, porque não havia lugar para eles na estalagem.
And though I have the gift of prophecy, and understand all mysteries, and all knowledge; and though I have all faith, so that I could remove mountains, and have not charity, I am nothing.
Personal Bible reading plan
Create an account to configure your Bible reading plan and you will see your progress and the next chapter to read here!
Read more...