Bible Verses about 'Except'
«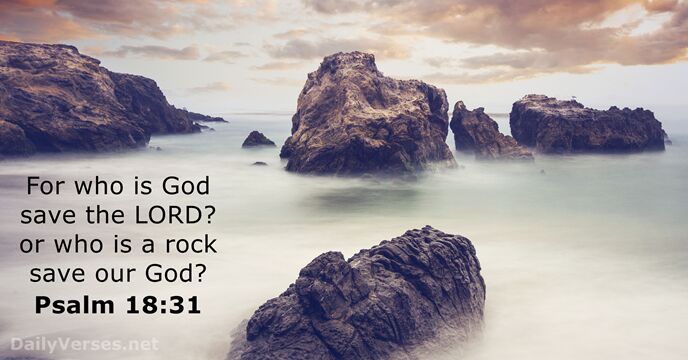 »
For who is God save the L

ord

? or who is a rock save our God?
Porque, quem é Deus senão o S

enhor

? E quem é rochedo senão o nosso Deus?
For who is God, save the L

ord

? and who is a rock, save our God?
Porque, quem é Deus, senão o S

enhor

? E quem é rochedo, senão o nosso Deus?
Except the L

ord

build the house, they labour in vain that build it: except the L

ord

keep the city, the watchman waketh but in vain.
Se o S

enhor

não edificar a casa, em vão trabalham os que edificam; se o S

enhor

não guardar a cidade, em vão vigia a sentinela.

I tell you, Nay: but, except ye repent, ye shall all likewise perish.

Não, vos digo; antes, se vos não arrependerdes, todos de igual modo perecereis.

For what man knoweth the things of a man, save the spirit of man which is in him? even so the things of God knoweth no man, but the Spirit of God.

Porque qual dos homens sabe as coisas do homem, senão o espírito do homem, que nele está? Assim também ninguém sabe as coisas de Deus, senão o Espírito de Deus.

Defraud ye not one the other, except it be with consent for a time, that ye may give yourselves to fasting and prayer; and come together again, that Satan tempt you not for your incontinency.

Não vos defraudeis um ao outro, senão por consentimento mútuo, por algum tempo, para vos aplicardes à oração; e, depois, ajuntai-vos outra vez, para que Satanás vos não tente pela vossa incontinência.

For I determined not to know any thing among you, save Jesus Christ, and him crucified.

Porque nada me propus saber entre vós, senão a Jesus Cristo e este crucificado.

Jesus saith unto him, I am the way, the truth, and the life: no man cometh unto the Father, but by me.

Disse-lhe Jesus: Eu sou o caminho, e a verdade, e a vida. Ninguém vem ao Pai senão por mim.

Owe no man any thing, but to love one another: for he that loveth another hath fulfilled the law.

A ninguém devais coisa alguma, a não ser o amor com que vos ameis uns aos outros; porque quem ama aos outros cumpriu a lei.

Jesus answered and said unto him, Verily, verily, I say unto thee, Except a man be born again, he cannot see the kingdom of God.

Jesus respondeu e disse-lhe: Na verdade, na verdade te digo que aquele que não nascer de novo não pode ver o Reino de Deus.

What shall we say then? Is the law sin? God forbid. Nay, I had not known sin, but by the law: for I had not known lust, except the law had said, Thou shalt not covet.

Que diremos, pois? É a lei pecado? De modo nenhum! Mas eu não conheci o pecado senão pela lei; porque eu não conheceria a concupiscência, se a lei não dissesse: Não cobiçarás.

Jesus answered, Verily, verily, I say unto thee, Except a man be born of water and of the Spirit, he cannot enter into the kingdom of God.

Jesus respondeu: Na verdade, na verdade te digo que aquele que não nascer da água e do Espírito não pode entrar no Reino de Deus.

Let every soul be subject unto the higher powers. For there is no power but of God: the powers that be are ordained of God.

Toda alma esteja sujeita às autoridades superiores; porque não há autoridade que não venha de Deus; e as autoridades que há foram ordenadas por Deus.

When goods increase, they are increased that eat them: and what good is there to the owners thereof, saving the beholding of them with their eyes?

Onde a fazenda se multiplica, aí se multiplicam também os que a comem; que mais proveito, pois, têm os seus donos do que a verem com os seus olhos?

Ye are the salt of the earth: but if the salt have lost his savour, wherewith shall it be salted? it is thenceforth good for nothing, but to be cast out, and to be trodden under foot of men.

Vós sois o sal da terra; e, se o sal for insípido, com que se há de salgar? Para nada mais presta, senão para se lançar fora e ser pisado pelos homens.

Who is he that overcometh the world, but he that believeth that Jesus is the Son of God?

Quem é que vence o mundo, senão aquele que crê que Jesus é o Filho de Deus?

There hath no temptation taken you but such as is common to man: but God is faithful, who will not suffer you to be tempted above that ye are able; but will with the temptation also make a way to escape, that ye may be able to bear it.

Não veio sobre vós tentação, senão humana; mas fiel é Deus, que vos não deixará tentar acima do que podeis; antes, com a tentação dará também o escape, para que a possais suportar.
Yet I am the L

ord

thy God from the land of Egypt, and thou shalt know no god but me: for there is no saviour beside me.
Todavia, eu sou o S

enhor

, teu Deus, desde a terra do Egito; portanto, não reconhecerás outro deus além de mim, porque não há Salvador, senão eu.

The thief cometh not, but for to steal, and to kill, and to destroy: I am come that they might have life, and that they might have it more abundantly.

O ladrão não vem senão a roubar, a matar e a destruir; eu vim para que tenham vida e a tenham com abundância.

He hath made every thing beautiful in his time: also he hath set the world in their heart, so that no man can find out the work that God maketh from the beginning to the end.

Tudo fez formoso em seu tempo; também pôs o mundo no coração deles, sem que o homem possa descobrir a obra que Deus fez desde o princípio até ao fim.

And it came to pass, that he went through the corn fields on the sabbath day; and his disciples began, as they went, to pluck the ears of corn. And the Pharisees said unto him, Behold, why do they on the sabbath day that which is not lawful? And he said unto them, Have ye never read what David did, when he had need, and was an hungred, he, and they that were with him? How he went into the house of God in the days of Abiathar the high priest, and did eat the shewbread, which is not lawful to eat but for the priests, and gave also to them which were with him? And he said unto them, The sabbath was made for man, and not man for the sabbath: Therefore the Son of man is Lord also of the sabbath.

E aconteceu que, passando ele num sábado pelas searas, os seus discípulos, caminhando, começaram a colher espigas. E os fariseus lhe disseram: Vês? Por que fazem no sábado o que não é lícito? Mas ele disse-lhes: Nunca lestes o que fez Davi, quando estava em necessidade e teve fome, ele e os que com ele estavam? Como entrou na Casa de Deus, no tempo de Abiatar, sumo sacerdote, e comeu os pães da proposição, dos quais não era lícito comer senão aos sacerdotes, dando também aos que com ele estavam? E disse-lhes: O sábado foi feito por causa do homem, e não o homem, por causa do sábado. Assim, o Filho do Homem até do sábado é senhor.
And this is the confidence that we have in him, that, if we ask any thing according to his will, he heareth us.
Personal Bible reading plan
Create an account to configure your Bible reading plan and you will see your progress and the next chapter to read here!
Read more...