Bible Verses about 'Instead'
«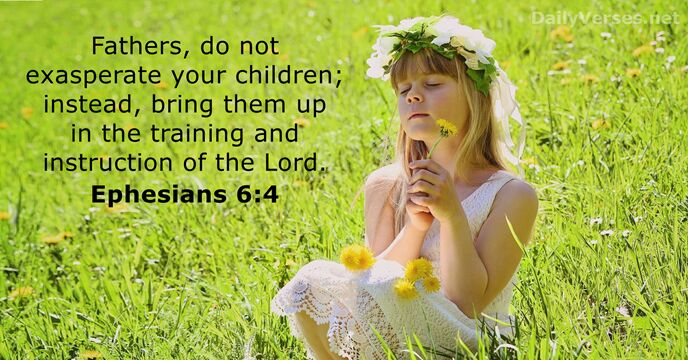 »
Fathers, do not exasperate your children; instead, bring them up in the training and instruction of the Lord.

Instead, speaking the truth in love, we will grow to become in every respect the mature body of him who is the head, that is, Christ.

Not so with you. Instead, whoever wants to become great among you must be your servant, and whoever wants to be first must be your slave.

No one lights a lamp and hides it in a clay jar or puts it under a bed. Instead, they put it on a stand, so that those who come in can see the light.

Therefore let us stop passing judgment on one another. Instead, make up your mind not to put any stumbling block or obstacle in the way of a brother or sister.

The Lord is not slow in keeping his promise, as some understand slowness. Instead he is patient with you, not wanting anyone to perish, but everyone to come to repentance.

Jesus said, "Do not hold on to me, for I have not yet ascended to the Father. Go instead to my brothers and tell them, 'I am ascending to my Father and your Father, to my God and your God.'"

Neither do people light a lamp and put it under a bowl. Instead they put it on its stand, and it gives light to everyone in the house. In the same way, let your light shine before others, that they may see your good deeds and glorify your Father in heaven.

Have nothing to do with the fruitless deeds of darkness, but rather expose them. It is shameful even to mention what the disobedient do in secret.
Anxiety weighs down the heart, but a kind word cheers it up.
Personal Bible reading plan
Create an account to configure your Bible reading plan and you will see your progress and the next chapter to read here!
Read more...