Bible Verses about 'Kept'
«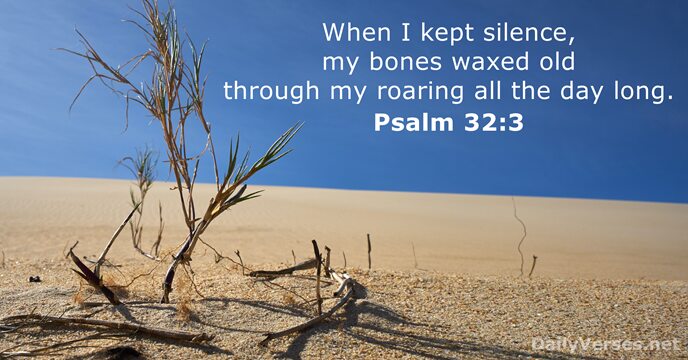 »
When I kept silence, my bones waxed old through my roaring all the day long.

Enquanto eu me calei, envelheceram os meus ossos pelo meu bramido em todo o dia.

Peter therefore was kept in prison: but prayer was made without ceasing of the church unto God for him.

Pedro, pois, era guardado na prisão; mas a igreja fazia contínua oração por ele a Deus.

If ye keep my commandments, ye shall abide in my love; even as I have kept my Father's commandments, and abide in his love.

Se guardardes os meus mandamentos, permanecereis no meu amor, do mesmo modo que eu tenho guardado os mandamentos de meu Pai e permaneço no seu amor.

But he knoweth the way that I take: when he hath tried me, I shall come forth as gold. My foot hath held his steps, his way have I kept, and not declined.

Mas ele sabe o meu caminho; prove-me, e sairei como o ouro. Nas suas pisadas os meus pés se afirmaram; guardei o seu caminho e não me desviei dele.

And how I kept back nothing that was profitable unto you, but have shewed you, and have taught you publicly, and from house to house.

Como nada, que útil seja, deixei de vos anunciar e ensinar publicamente e pelas casas.

I have fought a good fight, I have finished my course, I have kept the faith: Henceforth there is laid up for me a crown of righteousness, which the Lord, the righteous judge, shall give me at that day: and not to me only, but unto all them also that love his appearing.

Combati o bom combate, acabei a carreira, guardei a fé. Desde agora, a coroa da justiça me está guardada, a qual o Senhor, justo juiz, me dará naquele Dia; e não somente a mim, mas também a todos os que amarem a sua vinda.

And I will make thy seed to multiply as the stars of heaven, and will give unto thy seed all these countries; and in thy seed shall all the nations of the earth be blessed; Because that Abraham obeyed my voice, and kept my charge, my commandments, my statutes, and my laws.

E multiplicarei a tua semente como as estrelas dos céus e darei à tua semente todas estas terras. E em tua semente serão benditas todas as nações da terra, porquanto Abraão obedeceu à minha voz e guardou o meu mandado, os meus preceitos, os meus estatutos e as minhas leis.

The fear of man bringeth a snare: but whoso putteth his trust in the L

ord

shall be safe.
O receio do homem armará laços, mas o que confia no S

enhor

será posto em alto retiro.

Marriage is honourable in all, and the bed undefiled: but whoremongers and adulterers God will judge.

Venerado seja entre todos o matrimônio e o leito sem mácula; porém aos que se dão à prostituição e aos adúlteros Deus os julgará.

But as for you, ye thought evil against me; but God meant it unto good, to bring to pass, as it is this day, to save much people alive.

Vós bem intentastes mal contra mim, porém Deus o tornou em bem, para fazer como se vê neste dia, para conservar em vida a um povo grande.

But Peter said, Ananias, why hath Satan filled thine heart to lie to the Holy Ghost, and to keep back part of the price of the land? Whiles it remained, was it not thine own? and after it was sold, was it not in thine own power? why hast thou conceived this thing in thine heart? thou hast not lied unto men, but unto God.

Disse, então, Pedro: Ananias, por que encheu Satanás o teu coração, para que mentisses ao Espírito Santo e retivesses parte do preço da herdade? Guardando-a, não ficava para ti? E, vendida, não estava em teu poder? Por que formaste este desígnio em teu coração? Não mentiste aos homens, mas a Deus.

And he was teaching in one of the synagogues on the sabbath. And, behold, there was a woman which had a spirit of infirmity eighteen years, and was bowed together, and could in no wise lift up herself. And when Jesus saw her, he called her to him, and said unto her, Woman, thou art loosed from thine infirmity. And he laid his hands on her: and immediately she was made straight, and glorified God. And the ruler of the synagogue answered with indignation, because that Jesus had healed on the sabbath day, and said unto the people, There are six days in which men ought to work: in them therefore come and be healed, and not on the sabbath day. The Lord then answered him, and said, Thou hypocrite, doth not each one of you on the sabbath loose his ox or his ass from the stall, and lead him away to watering? And ought not this woman, being a daughter of Abraham, whom Satan hath bound, lo, these eighteen years, be loosed from this bond on the sabbath day? And when he had said these things, all his adversaries were ashamed: and all the people rejoiced for all the glorious things that were done by him.

E ensinava no sábado, numa das sinagogas. E eis que estava ali uma mulher que tinha um espírito de enfermidade havia já dezoito anos; e andava curvada e não podia de modo algum endireitar-se. E, vendo-a Jesus, chamou-a a si, e disse-lhe: Mulher, estás livre da tua enfermidade. E impôs as mãos sobre ela, e logo se endireitou e glorificava a Deus. E, tomando a palavra o príncipe da sinagoga, indignado porque Jesus curava no sábado, disse à multidão: Seis dias há em que é mister trabalhar; nestes, pois, vinde para serdes curados e não no dia de sábado. Respondeu-lhe, porém, o Senhor e disse: Hipócrita, no sábado não desprende da manjedoura cada um de vós o seu boi ou jumento e não o leva a beber água? E não convinha soltar desta prisão, no dia de sábado, esta filha de Abraão, a qual há dezoito anos Satanás mantinha presa? E, dizendo ele isso, todos os seus adversários ficaram envergonhados, e todo o povo se alegrava por todas as coisas gloriosas que eram feitas por ele.
Beware of false prophets, which come to you in sheep's clothing, but inwardly they are ravening wolves.
Personal Bible reading plan
Create an account to configure your Bible reading plan and you will see your progress and the next chapter to read here!
Read more...