1 Corinthians 9 - KJV
Read this Bible chapter online, click
here
to read.
Bible Verses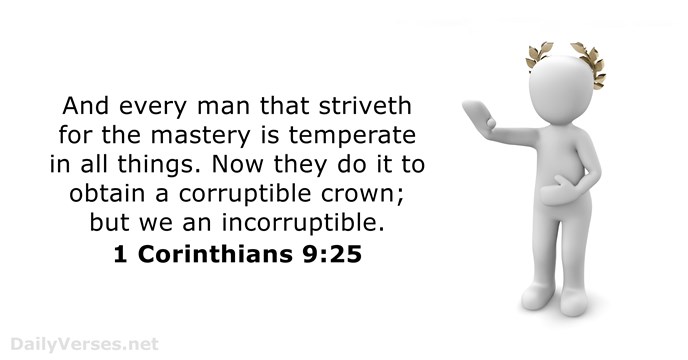 And every man that striveth for the mastery is temperate in all things. Now they do it to obtain a corruptible crown; but we an incorruptible.
But I keep under my body, and bring it into subjection: lest that by any means, when I have preached to others, I myself should be a castaway.
Read more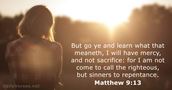 But go ye and learn what that meaneth, I will have mercy, and not sacrifice: for I am not come to call the righteous, but sinners to repentance.