Read this Bible chapter online, click
here
to read.
Bible Verses
«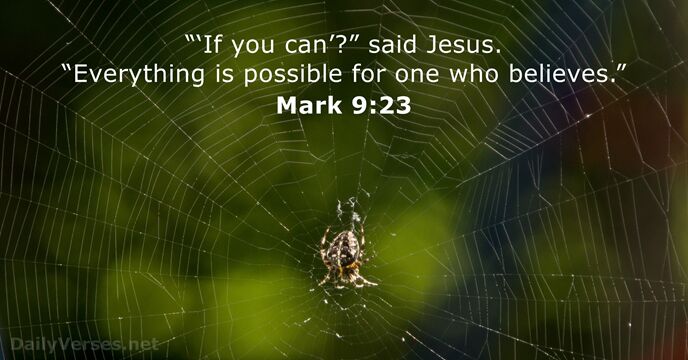 »
| | |
| --- | --- |
| "'If you can'?" said Jesus. "Everything is possible for one who believes." | فَقَالَ لَهُ يَسُوعُ: «إِنْ كُنْتَ تَسْتَطِيعُ أَنْ تُؤْمِنَ. كُلُّ شَيْءٍ مُسْتَطَاعٌ لِلْمُؤْمِنِ». |
| Sitting down, Jesus called the Twelve and said, "Anyone who wants to be first must be the very last, and the servant of all." | فَجَلَسَ وَنَادَى ٱلِٱثْنَيْ عَشَرَ وَقَالَ لَهُمْ: «إِذَا أَرَادَ أَحَدٌ أَنْ يَكُونَ أَوَّلًا فَيَكُونُ آخِرَ ٱلْكُلِّ وَخَادِمًا لِلْكُلِّ». |
Receive the Daily Bible Verse:
Though the fig tree does not bud and there are no grapes on the vines, though the olive crop fails and the fields produce no food, though there are no sheep in the pen and no cattle in the stalls, yet I will rejoice in the Lord, I will be joyful in God my Savior.