1 Corinthians 12:13
For we were all baptized by one Spirit so as to form one body—whether Jews or Gentiles, slave or free—and we were all given the one Spirit to drink.
Read this Bible chapter online, click
here
to read.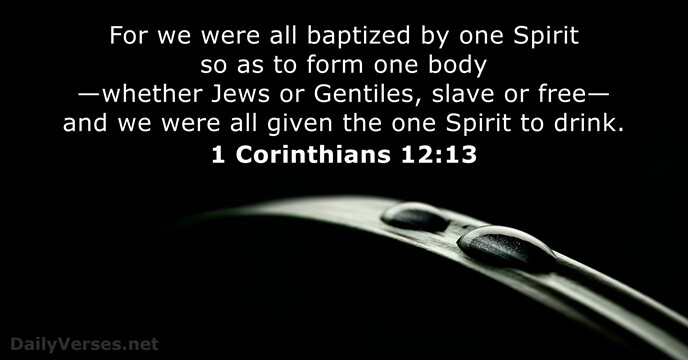 King James Version (KJV)
For by one Spirit are we all baptized into one body, whether we be Jews or Gentiles, whether we be bond or free; and have been all made to drink into one Spirit.
English Standard Version (ESV)
For in one Spirit we were all baptized into one body—Jews or Greeks, slaves or free—and all were made to drink of one Spirit.
Bible verse of the day
Receive the Daily Bible Verse: