Read this Bible chapter online, click
here
to read.
Bible Verses
«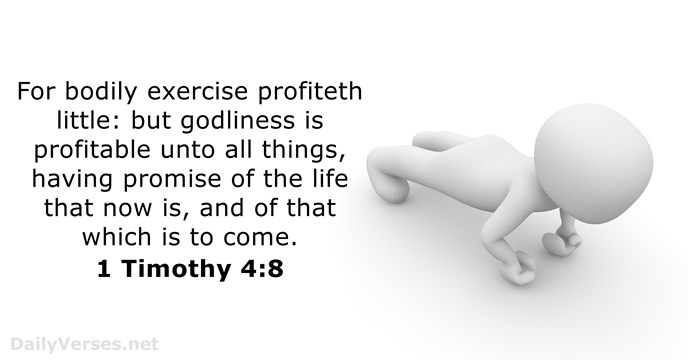 »
| | |
| --- | --- |
| For bodily exercise profiteth little: but godliness is profitable unto all things, having promise of the life that now is, and of that which is to come. | لِأَنَّ ٱلرِّيَاضَةَ ٱلْجَسَدِيَّةَ نَافِعَةٌ لِقَلِيلٍ، وَلَكِنَّ ٱلتَّقْوَى نَافِعَةٌ لِكُلِّ شَيْءٍ، إِذْ لَهَا مَوْعِدُ ٱلْحَيَاةِ ٱلْحَاضِرَةِ وَٱلْعَتِيدَةِ. |
| Let no man despise thy youth; but be thou an example of the believers, in word, in conversation, in charity, in spirit, in faith, in purity. | لَا يَسْتَهِنْ أَحَدٌ بِحَدَاثَتِكَ، بَلْ كُنْ قُدْوَةً لِلْمُؤْمِنِينَ: فِي ٱلْكَلَامِ، فِي ٱلتَّصَرُّفِ، فِي ٱلْمَحَبَّةِ، فِي ٱلرُّوحِ، فِي ٱلْإِيمَانِ، فِي ٱلطَّهَارَةِ. |
Receive the Daily Bible Verse:
Wherewithal shall a young man cleanse his way? by taking heed thereto according to thy word.
Create an account to configure your Bible read plan and you will see your progress and the next chapter to read here!
Read more...