Acts 10 - KJV
Read this Bible chapter online, click
here
to read.
Bible Verses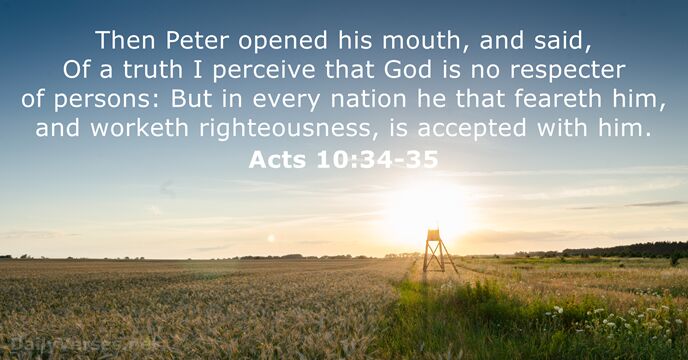 King James Version (KJV)
Then Peter opened his mouth, and said, Of a truth I perceive that God is no respecter of persons: But in every nation he that feareth him, and worketh righteousness, is accepted with him.
Can any man forbid water, that these should not be baptized, which have received the Holy Ghost as well as we?
Read more
Receive the Daily Bible Verse: