here
to read.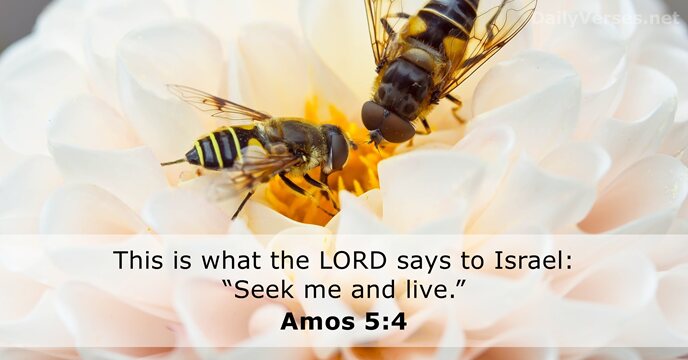 King James Version (KJV)
For thus saith the Lord unto the house of Israel, Seek ye me, and ye shall live.
English Standard Version (ESV)
New King James Version (NKJV)
Bible verse of the day
Receive the Daily Bible Verse:
For just as through the disobedience of the one man the many were made sinners, so also through the obedience of the one man the many will be made righteous.