1 Peter 2:2
Like newborn babies, crave pure spiritual milk, so that by it you may grow up in your salvation.
Read this Bible chapter online, click
here
to read.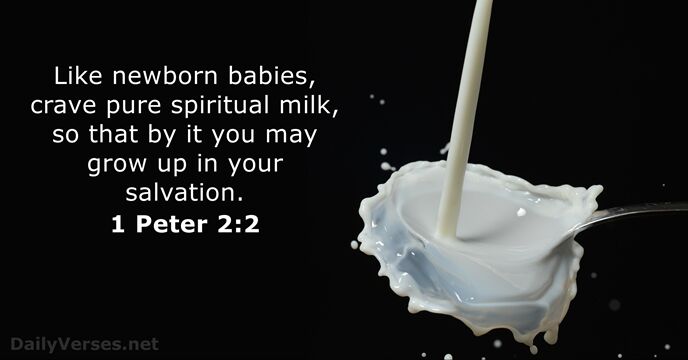 King James Version (KJV)
As newborn babes, desire the sincere milk of the word, that ye may grow thereby.
English Standard Version (ESV)
Like newborn infants, long for the pure spiritual milk, that by it you may grow up into salvation.
Bible verse of the day
Read more