«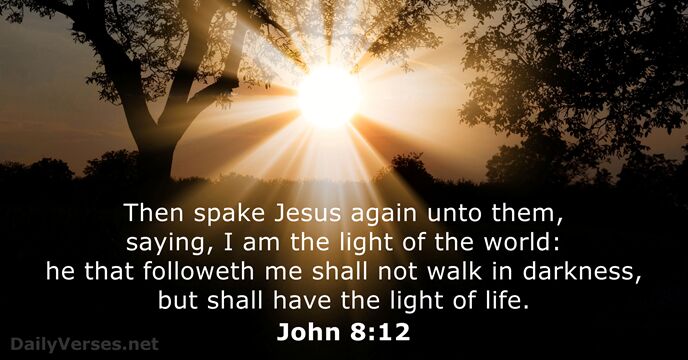 »
Then spake Jesus again unto them, saying, I am the light of the world: he that followeth me shall not walk in darkness, but shall have the light of life.

Then said Jesus to those Jews which believed on him, If ye continue in my word, then are ye my disciples indeed; And ye shall know the truth, and the truth shall make you free.

Jesus answered them, Verily, verily, I say unto you, Whosoever committeth sin is the servant of sin.

If the Son therefore shall make you free, ye shall be free indeed.

Ye are of your father the devil, and the lusts of your father ye will do. He was a murderer from the beginning, and abode not in the truth, because there is no truth in him. When he speaketh a lie, he speaketh of his own: for he is a liar, and the father of it.
Be not deceived; God is not mocked: for whatsoever a man soweth, that shall he also reap.
Personal Bible reading plan
Create an account to configure your Bible reading plan and you will see your progress and the next chapter to read here!
Read more...