Read this Bible chapter online, click
here
to read.
Bible Verses
«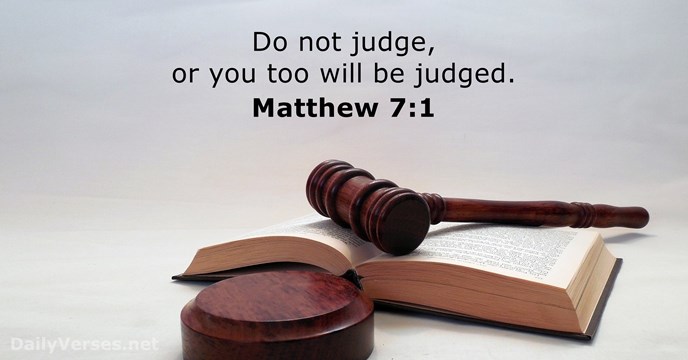 »
Do not judge, or you too will be judged.
"Why do you look at the speck of sawdust in your brother's eye and pay no attention to the plank in your own eye?"
Ask and it will be given to you; seek and you will find; knock and the door will be opened to you.
So in everything, do to others what you would have them do to you, for this sums up the Law and the Prophets.
Enter through the narrow gate. For wide is the gate and broad is the road that leads to destruction, and many enter through it. But small is the gate and narrow the road that leads to life, and only a few find it.
Watch out for false prophets. They come to you in sheep's clothing, but inwardly they are ferocious wolves.
Therefore everyone who hears these words of mine and puts them into practice is like a wise man who built his house on the rock.
Receive the Daily Bible Verse:
The light shines in the darkness, and the darkness has not overcome it.