Read this Bible chapter online, click
here
to read.
Bible Verses
«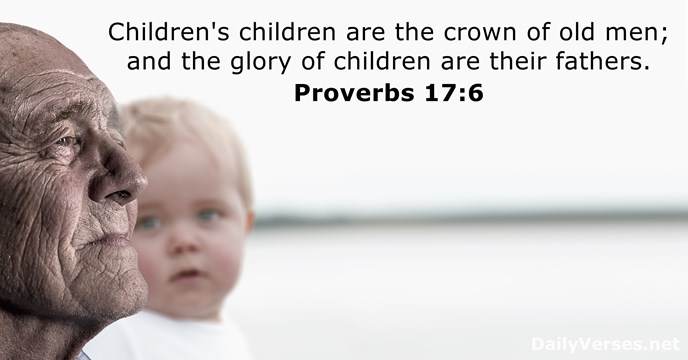 »
| | |
| --- | --- |
| Children's children are the crown of old men; and the glory of children are their fathers. | تَاجُ ٱلشُّيُوخِ بَنُو ٱلْبَنِينَ، وَفَخْرُ ٱلْبَنِينَ آبَاؤُهُمْ. |
| Excellent speech becometh not a fool: much less do lying lips a prince. | لَا تَلِيقُ بِٱلْأَحْمَقِ شَفَةُ ٱلسُّودَدِ. كَمْ بِٱلْأَحْرَى شَفَةُ ٱلْكَذِبِ بِٱلشَّرِيفِ! |
| He that covereth a transgression seeketh love; but he that repeateth a matter separateth very friends. | مَنْ يَسْتُرْ مَعْصِيَةً يَطْلُبِ ٱلْمَحَبَّةَ، وَمَنْ يُكَرِّرْ أَمْرًا يُفَرِّقْ بَيْنَ ٱلْأَصْدِقَاءِ. |
| A friend loveth at all times, and a brother is born for adversity. | اَلصَّدِيقُ يُحِبُّ فِي كُلِّ وَقْتٍ، أَمَّا ٱلْأَخُ فَلِلشِّدَّةِ يُولَدُ. |
| A merry heart doeth good like a medicine: but a broken spirit drieth the bones. | ٱلْقَلْبُ ٱلْفَرْحَانُ يُطَيِّبُ ٱلْجِسْمَ، وَٱلرُّوحُ ٱلْمُنْسَحِقَةُ تُجَفِّفُ ٱلْعَظْمَ. |
| Even a fool, when he holdeth his peace, is counted wise: and he that shutteth his lips is esteemed a man of understanding. | بَلِ ٱلْأَحْمَقُ إِذَا سَكَتَ يُحْسَبُ حَكِيمًا، وَمَنْ ضَمَّ شَفَتَيْهِ فَهِيمًا. |
For a thousand years in thy sight are but as yesterday when it is past, and as a watch in the night.
Create an account to configure your Bible read plan and you will see your progress and the next chapter to read here!
Read more...