Genesis 1:29 - ESV
And God said, "Behold, I have given you every plant yielding seed that is on the face of all the earth, and every tree with seed in its fruit. You shall have them for food."
Read this Bible chapter online, click
here
to read.
New Internation Version (NIV)
Then God said, "I give you every seed-bearing plant on the face of the whole earth and every tree that has fruit with seed in it. They will be yours for food."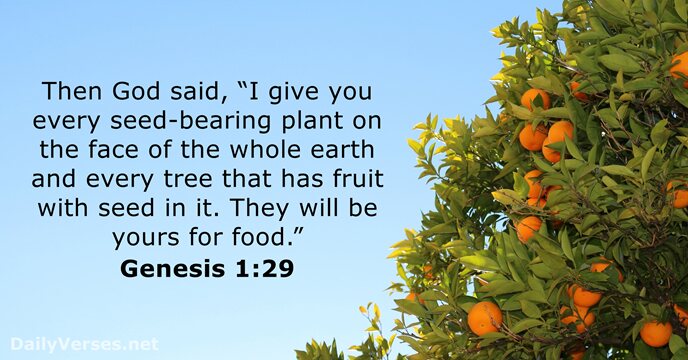 King James Version (KJV)
And God said, Behold, I have given you every herb bearing seed, which is upon the face of all the earth, and every tree, in the which is the fruit of a tree yielding seed; to you it shall be for meat.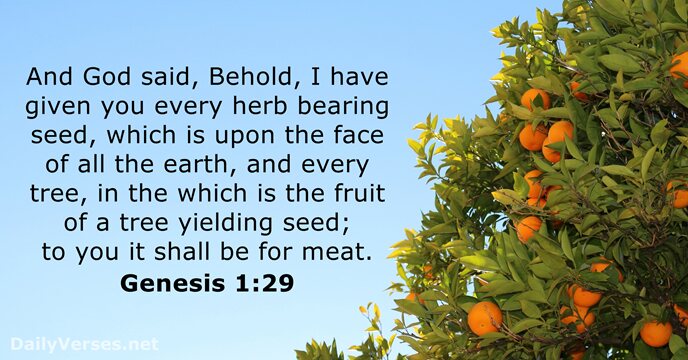 Bible verse of the day
Receive the Daily Bible Verse: