Mark 10:52
"Go," said Jesus, "your faith has healed you." Immediately he received his sight and followed Jesus along the road.
Read this Bible chapter online, click
here
to read.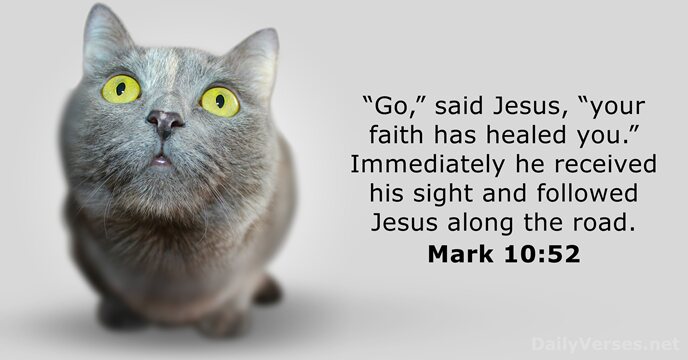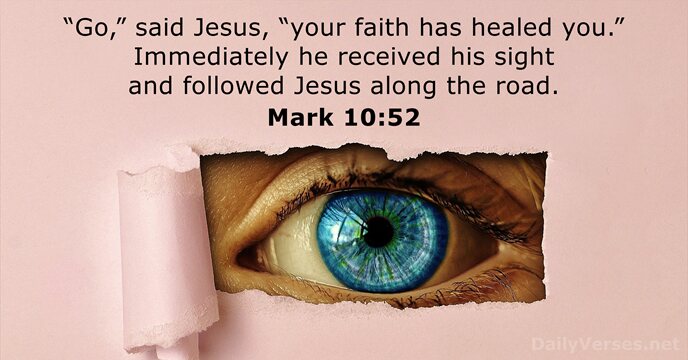 King James Version (KJV)
And Jesus said unto him, Go thy way; thy faith hath made thee whole. And immediately he received his sight, and followed Jesus in the way.
English Standard Version (ESV)
And Jesus said to him, "Go your way; your faith has made you well." And immediately he recovered his sight and followed him on the way.
Bible verse of the day
Read more