Proverbs 23:4
Do not overwork to be rich;
Because of your own understanding, cease!
Read this Bible chapter online, click
here
to read.
New Internation Version (NIV)
Do not wear yourself out to get rich;
do not trust your own cleverness.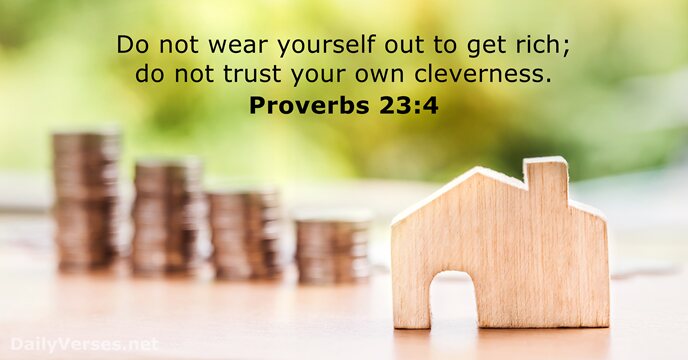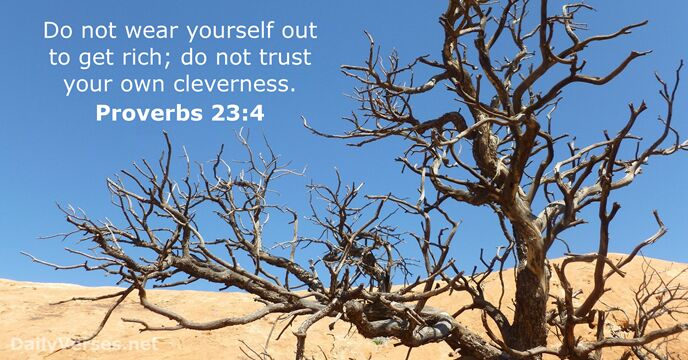 King James Version (KJV)
Labour not to be rich:
cease from thine own wisdom.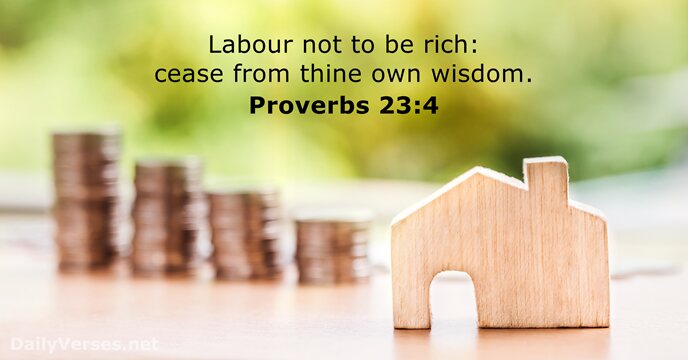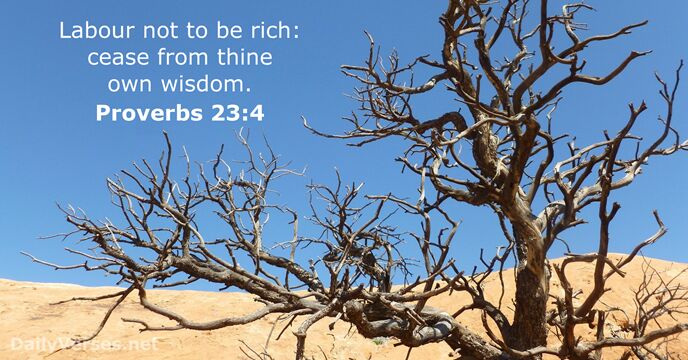 English Standard Version (ESV)
Do not toil to acquire wealth;
be discerning enough to desist.
Bible verse of the day
Bible verse of the day
Then there appeared to them divided tongues, as of fire, and one sat upon each of them. And they were all filled with the Holy Spirit and began to speak with other tongues, as the Spirit gave them utterance.