Romans 14:1
Accept the one whose faith is weak, without quarreling over disputable matters.
Read this Bible chapter online, click
here
to read.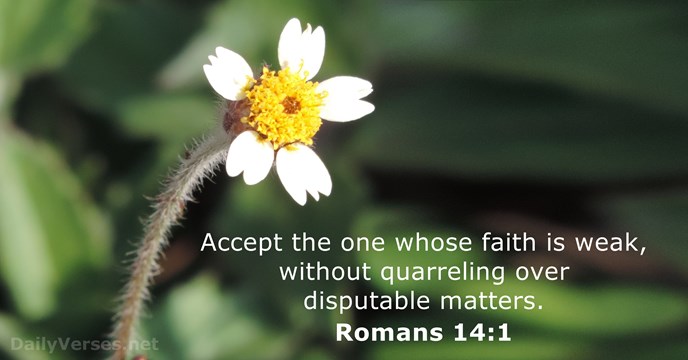 King James Version (KJV)
Him that is weak in the faith receive ye, but not to doubtful disputations.
English Standard Version (ESV)
As for the one who is weak in faith, welcome him, but not to quarrel over opinions.
New King James Version (NKJV)
Receive one who is weak in the faith, but not to disputes over doubtful things.
Bible verse of the day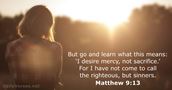 But go and learn what this means: 'I desire mercy, not sacrifice.' For I have not come to call the righteous, but sinners.