16 Bible Verses about 'Statutes'
«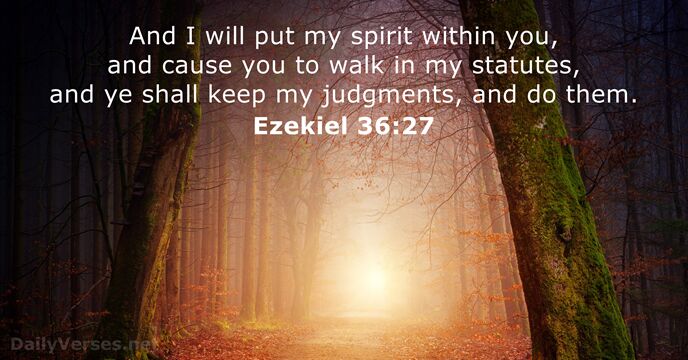 »
And I will put my spirit within you, and cause you to walk in my statutes, and ye shall keep my judgments, and do them.

我 必 將 我 的 靈 放 在 你 們 裡 面 , 使 你 們 順 從 我 的 律 例 , 謹 守 遵 行 我 的 典 章 。

Ye shall diligently keep the commandments of the L

ord

your God, and his testimonies, and his statutes, which he hath commanded thee.

要 留 意 遵 守 耶 和 華 你 們 神 所 吩 咐 的 誡 命 、 法 度 、 律 例 。

But if the wicked will turn from all his sins that he hath committed, and keep all my statutes, and do that which is lawful and right, he shall surely live, he shall not die.

惡 人 若 回 頭 離 開 所 做 的 一 切 罪 惡 , 謹 守 我 一 切 的 律 例 , 行 正 直 與 合 理 的 事 , 他 必 定 存 活 , 不 致 死 亡 。

I am the L

ord

your God; walk in my statutes, and keep my judgments, and do them; And hallow my sabbaths; and they shall be a sign between me and you, that ye may know that I am the L

ord

your God.

我 是 耶 和 華 你 們 的 神 , 你 們 要 順 從 我 的 律 例 , 謹 守 遵 行 我 的 典 章 , 且 以 我 的 安 息 日 為 聖 。 這 日 在 我 與 你 們 中 間 為 證 據 , 使 你 們 知 道 我 是 耶 和 華 你 們 的 神 。

If ye walk in my statutes, and keep my commandments, and do them; Then I will give you rain in due season, and the land shall yield her increase, and the trees of the field shall yield their fruit.

你 們 若 遵 行 我 的 律 例 , 謹 守 我 的 誡 命 , 我 就 給 你 們 降 下 時 雨 , 叫 地 生 出 土 產 , 田 野 的 樹 木 結 果 子 。

And keep the charge of the L

ord

thy God, to walk in his ways, to keep his statutes, and his commandments, and his judgments, and his testimonies, as it is written in the law of Moses, that thou mayest prosper in all that thou doest, and whithersoever thou turnest thyself.

遵 守 耶 和 華 你 神 所 吩 咐 的 , 照 著 摩 西 律 法 上 所 寫 的 行 主 的 道 , 謹 守 他 的 律 例 、 誡 命 、 典 章 、 法 度 。 這 樣 , 你 無 論 做 甚 麼 事 , 不 拘 往 何 處 去 , 盡 都 亨 通 。

Thou shalt keep therefore his statutes, and his commandments, which I command thee this day, that it may go well with thee, and with thy children after thee, and that thou mayest prolong thy days upon the earth, which the L

ord

thy God giveth thee, for ever.

我 今 日 將 他 的 律 例 誡 命 曉 諭 你 , 你 要 遵 守 , 使 你 和 你 的 子 孫 可 以 得 福 , 並 使 你 的 日 子 在 耶 和 華 你 神 所 賜 的 地 上 得 以 長 久 。

And I will make thy seed to multiply as the stars of heaven, and will give unto thy seed all these countries; and in thy seed shall all the nations of the earth be blessed; Because that Abraham obeyed my voice, and kept my charge, my commandments, my statutes, and my laws.

我 要 加 增 你 的 後 裔 、 像 天 上 的 星 那 樣 多 , 又 要 將 這 些 地 都 賜 給 你 的 後 裔 。 並 且 地 上 萬 國 必 因 你 的 後 裔 得 福 . 都 因 亞 伯 拉 罕 聽 從 我 的 話 、 遵 守 我 的 吩 咐 、 和 我 的 命 令 、 律 例 、 法 度 。

In that I command thee this day to love the L

ord

thy God, to walk in his ways, and to keep his commandments and his statutes and his judgments, that thou mayest live and multiply: and the L

ord

thy God shall bless thee in the land whither thou goest to possess it.

吩 咐 你 愛 耶 和 華 你 的 神 , 遵 行 他 的 道 , 謹 守 他 的 誡 命 、 律 例 、 典 章 , 使 你 可 以 存 活 , 人 數 增 多 , 耶 和 華 你 神 就 必 在 你 所 要 進 去 得 為 業 的 地 上 賜 福 與 你 。

If thou wilt diligently hearken to the voice of the L

ord

thy God, and wilt do that which is right in his sight, and wilt give ear to his commandments, and keep all his statutes, I will put none of these diseases upon thee, which I have brought upon the Egyptians: for I am the L

ord

that healeth thee.

又 說 : 你 若 留 意 聽 耶 和 華 你 神 的 話 , 又 行 我 眼 中 看 為 正 的 事 , 留 心 聽 我 的 誡 命 , 守 我 一 切 的 律 例 , 我 就 不 將 所 加 與 埃 及 人 的 疾 病 加 在 你 身 上 , 因 為 我 耶 和 華 是 醫 治 你 的 。

And now, Israel, what doth the L

ord

thy God require of thee, but to fear the L

ord

thy God, to walk in all his ways, and to love him, and to serve the L

ord

thy God with all thy heart and with all thy soul, To keep the commandments of the L

ord

, and his statutes, which I command thee this day for thy good?

以 色 列 阿 , 現 在 耶 和 華 你 神 向 你 所 要 的 是 甚 麼 呢 ? 只 要 你 敬 畏 耶 和 華 你 的 神 , 遵 行 他 的 道 , 愛 他 , 盡 心 盡 性 事 奉 他 , 遵 守 他 的 誡 命 律 例 , 就 是 我 今 日 所 吩 咐 你 的 , 為 要 叫 你 得 福 。

Incline my heart unto thy testimonies, and not to covetousness.

求 你 使 我 的 心 趨 向 你 的 法 度 , 不 趨 向 非 義 之 財 。

Thy testimonies have I taken as an heritage for ever: for they are the rejoicing of my heart.

我 以 你 的 法 度 為 永 遠 的 產 業 , 因 這 是 我 心 中 所 喜 愛 的 。

I have rejoiced in the way of thy testimonies, as much as in all riches.

我 喜 悅 你 的 法 度 , 如 同 喜 悅 一 切 的 財 物 。

Blessed are they that keep his testimonies, and that seek him with the whole heart.

遵 守 他 的 法 度 、 一 心 尋 求 他 的 , 這 人 便 為 有 福 !

The law of the L

ord

is perfect, converting the soul: the testimony of the L

ord

is sure, making wise the simple.

耶 和 華 的 律 法 全 備 , 能 甦 醒 人 心 ; 耶 和 華 的 法 度 確 定 , 能 使 愚 人 有 智 慧 。
I stretch forth my hands unto thee:
my soul thirsteth after thee, as a thirsty land. Selah
See then that ye walk circumspectly, not as fools, but as wise, Redeeming the time, because the days are evil.
Read more
I stretch forth my hands unto thee: my soul thirsteth after thee, as a thirsty land. Selah
Personal Bible reading plan
Create an account to configure your Bible reading plan and you will see your progress and the next chapter to read here!
Read more...