Versículos de la Biblia sobre la Fiabilidad
«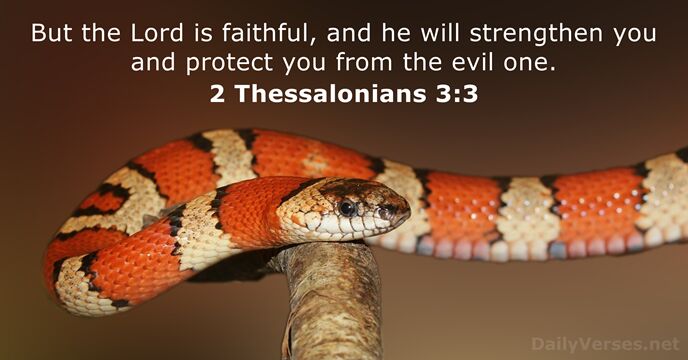 »
Pero fiel es el Señor, que os afirmará y guardará del mal.

But the Lord is faithful, and he will strengthen you and protect you from the evil one.

Conoce, pues, que Jehová, tu Dios, es Dios, Dios fiel, que guarda el pacto y la misericordia a los que le aman y guardan sus mandamientos, hasta por mil generaciones.

Know therefore that the L

ord

your God is God; he is the faithful God, keeping his covenant of love to a thousand generations of those who love him and keep his commandments.

Jehová, tú eres mi Dios; te exaltaré, alabaré tu nombre, porque has hecho maravillas; tus consejos antiguos son verdad y firmeza.

L

ord

, you are my God; I will exalt you and praise your name, for in perfect faithfulness you have done wonderful things, things planned long ago.

Una satisfacción es para el hombre hacer misericordia, y mejor es un pobre que un mentiroso.

What a person desires is unfailing love; better to be poor than a liar.

Que por la misericordia de Jehová no hemos sido consumidos, porque nunca decayeron sus misericordias; nuevas son cada mañana. ¡Grande es tu fidelidad!

Because of the L

ord

's great love we are not consumed, for his compassions never fail. They are new every morning; great is your faithfulness.

No dará tu pie al resbaladero ni se dormirá el que te guarda.

He will not let your foot slip— he who watches over you will not slumber.

Echa sobre Jehová tu carga y él te sostendrá; no dejará para siempre caído al justo.

Cast your cares on the L

ord

and he will sustain you; he will never let the righteous be shaken.

No os ha sobrevenido ninguna prueba que no sea humana; pero fiel es Dios, que no os dejará ser probados más de lo que podéis resistir, sino que dará también juntamente con la prueba la salida, para que podáis soportarla.

No temptation has overtaken you except what is common to mankind. And God is faithful; he will not let you be tempted beyond what you can bear. But when you are tempted, he will also provide a way out so that you can endure it.

Jehová va delante de ti; él estará contigo, no te dejará ni te desamparará. No temas ni te intimides.

The L

ord

himself goes before you and will be with you; he will never leave you nor forsake you. Do not be afraid; do not be discouraged.

Cercano está Jehová a todos los que lo invocan, a todos los que lo invocan de veras.

The L

ord

is near to all who call on him, to all who call on him in truth.

Jehová cumplirá su propósito en mí. Tu misericordia, Jehová, es para siempre; ¡no desampares la obra de tus manos!

The L

ord

will vindicate me; your love, L

ord

, endures forever— do not abandon the works of your hands.

Aclamad a Jehová, porque él es bueno; porque su misericordia es eterna.

Give thanks to the L

ord

, for he is good; his love endures forever.

Su señor le dijo: "Bien, buen siervo y fiel; sobre poco has sido fiel, sobre mucho te pondré. Entra en el gozo de tu señor."

His master replied, 'Well done, good and faithful servant! You have been faithful with a few things; I will put you in charge of many things. Come and share your master's happiness!'

Pero yo cantaré de tu poder, alabaré de mañana tu misericordia, porque has sido mi amparo y refugio en el día de mi angustia.

But I will sing of your strength, in the morning I will sing of your love; for you are my fortress, my refuge in times of trouble.

La integridad guía a los rectos, pero a los pecadores los destruye su propia perversidad.

The integrity of the upright guides them, but the unfaithful are destroyed by their duplicity.

El que anda con chismes revela el secreto; el de espíritu fiel lo guarda íntegro.

A gossip betrays a confidence, but a trustworthy person keeps a secret.

Mas la misericordia de Jehová es desde la eternidad y hasta la eternidad sobre los que lo temen, y su justicia sobre los hijos de los hijos, sobre los que guardan su pacto y los que se acuerdan de sus mandamientos para ponerlos por obra.

But from everlasting to everlasting the L

ord

's love is with those who fear him, and his righteousness with their children's children— with those who keep his covenant and remember to obey his precepts.

Hasta ahora nada habéis pedido en mi nombre; pedid, y recibiréis, para que vuestro gozo sea completo.

Until now you have not asked for anything in my name. Ask and you will receive, and your joy will be complete.

El ojo de Jehová está sobre los que lo temen, sobre los que esperan en su misericordia.

But the eyes of the L

ord

are on those who fear him, on those whose hope is in his unfailing love.

Toda buena dádiva y todo don perfecto desciende de lo alto, del Padre de las luces, en el cual no hay mudanza ni sombra de variación.

Every good and perfect gift is from above, coming down from the Father of the heavenly lights, who does not change like shifting shadows.

Fiel es el que os llama, el cual también lo hará.

The one who calls you is faithful, and he will do it.

«Yo soy el Alfa y la Omega, principio y fin», dice el Señor, el que es y que era y que ha de venir, el Todopoderoso.

"I am the Alpha and the Omega," says the Lord God, "who is, and who was, and who is to come, the Almighty."

Porque tú, Señor, eres bueno y perdonador, y grande en misericordia para con todos los que te invocan.

You, Lord, are forgiving and good, abounding in love to all who call to you.

Porque Jehová ama la rectitud y no desampara a sus santos. Para siempre serán guardados, mas la descendencia de los impíos será destruida.

For the L

ord

loves the just and will not forsake his faithful ones. Wrongdoers will be completely destroyed; the offspring of the wicked will perish.

Porque sacia al alma menesterosa, y llena de bien al alma hambrienta.

For he satisfies the thirsty and fills the hungry with good things.
El que no ama no ha conocido a Dios, porque Dios es amor.
Plan de lectura de la Biblia
Registrar y configurar su plan de lectura de la Biblia que desea ver su progreso y el siguiente capítulo para leer aquí!