Matthew 12 - KJV
Read this Bible chapter online, click
here
to read.
Bible Verses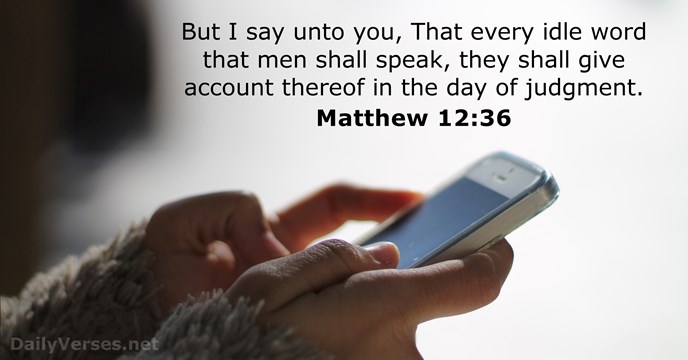 King James Version (KJV)
How much then is a man better than a sheep? Wherefore it is lawful to do well on the sabbath days.
And whosoever speaketh a word against the Son of man, it shall be forgiven him: but whosoever speaketh against the Holy Ghost, it shall not be forgiven him, neither in this world, neither in the world to come.
But I say unto you, That every idle word that men shall speak, they shall give account thereof in the day of judgment.
Read more
Receive the Daily Bible Verse: