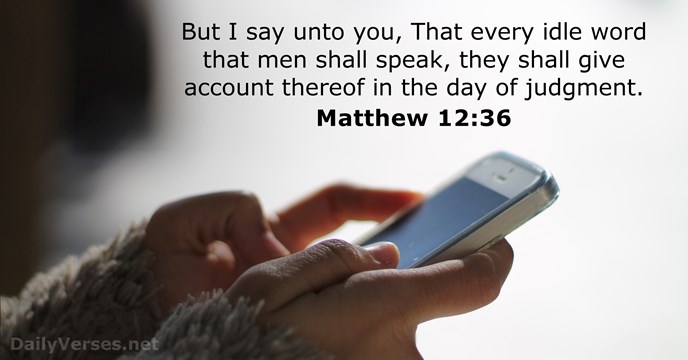 How much then is a man better than a sheep? Wherefore it is lawful to do well on the sabbath days.

Wherefore I say unto you, All manner of sin and blasphemy shall be forgiven unto men: but the blasphemy against the Holy Ghost shall not be forgiven unto men.

And whosoever speaketh a word against the Son of man, it shall be forgiven him: but whosoever speaketh against the Holy Ghost, it shall not be forgiven him, neither in this world, neither in the world to come.

But I say unto you, That every idle word that men shall speak, they shall give account thereof in the day of judgment.
For if there be first a willing mind, it is accepted according to that a man hath, and not according to that he hath not.
Personal Bible reading plan
Create an account to configure your Bible reading plan and you will see your progress and the next chapter to read here!
Read more...