Read this Bible chapter online, click
here
to read.
Bible Verses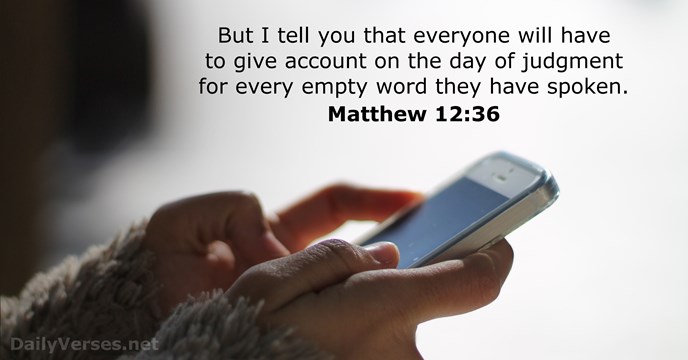 "How much more valuable is a person than a sheep! Therefore it is lawful to do good on the Sabbath."
Anyone who speaks a word against the Son of Man will be forgiven, but anyone who speaks against the Holy Spirit will not be forgiven, either in this age or in the age to come.
But I tell you that everyone will have to give account on the day of judgment for every empty word they have spoken.
Receive the Daily Bible Verse:
For just as through the disobedience of the one man the many were made sinners, so also through the obedience of the one man the many will be made righteous.