Matthew 12:36
But I tell you that everyone will have to give account on the day of judgment for every empty word they have spoken.
Read this Bible chapter online, click
here
to read.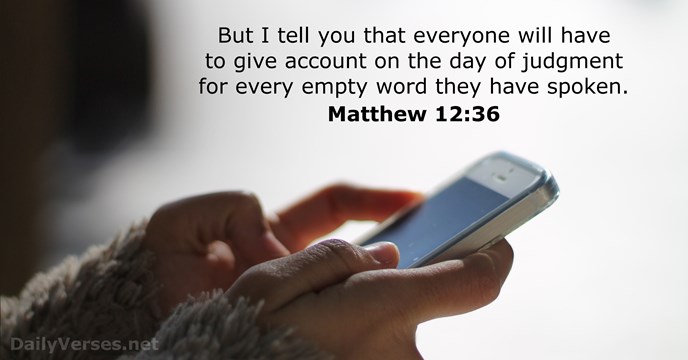 King James Version (KJV)
But I say unto you, That every idle word that men shall speak, they shall give account thereof in the day of judgment.
English Standard Version (ESV)
I tell you, on the day of judgment people will give account for every careless word they speak.
Bible verse of the day
Read more