Matthew 21 - KJV
Read this Bible chapter online, click
here
to read.
Bible Verses
«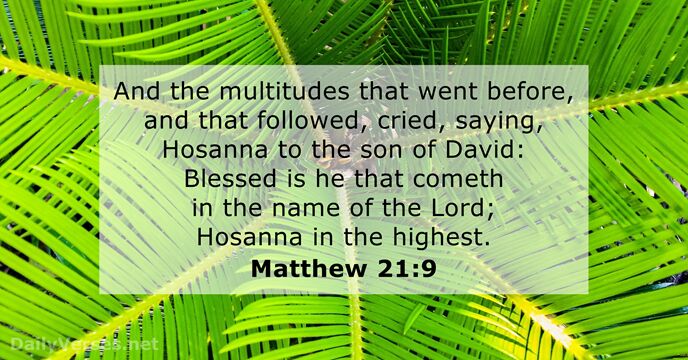 »
And the multitudes that went before, and that followed, cried, saying,
Hosanna to the son of David:
Blessed is he that cometh in the name of the Lord;
Hosanna in the highest.
Jesus answered and said unto them, Verily I say unto you, If ye have faith, and doubt not, ye shall not only do this which is done to the fig tree, but also if ye shall say unto this mountain, Be thou removed, and be thou cast into the sea; it shall be done.
And all things, whatsoever ye shall ask in prayer, believing, ye shall receive.
Read more
Bible verse of the day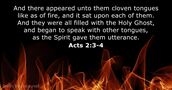 And there appeared unto them cloven tongues like as of fire, and it sat upon each of them. And they were all filled with the Holy Ghost, and began to speak with other tongues, as the Spirit gave them utterance.