Proverbs 14:12
There is a way which seemeth right unto a man,
but the end thereof are the ways of death.
Read this Bible chapter online, click
here
to read.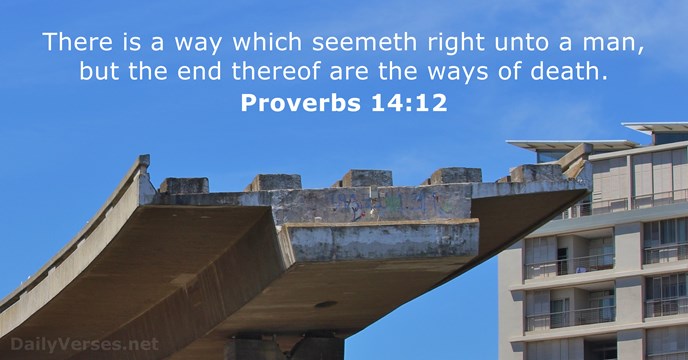 New Internation Version (NIV)
There is a way that appears to be right,
but in the end it leads to death.
English Standard Version (ESV)
There is a way that seems right to a man,
but its end is the way to death.
Bible verse of the day
Read more