Bible Verses about 'Began'
«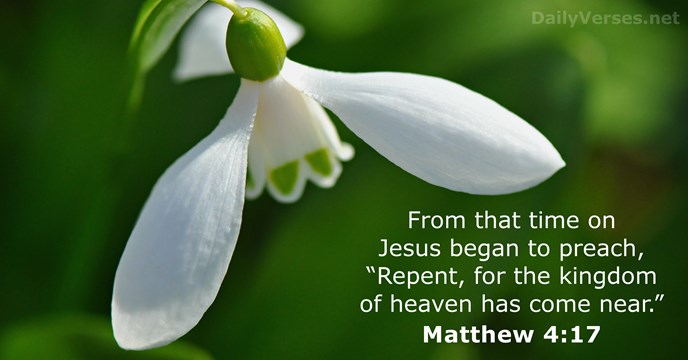 »
As I began to speak, the Holy Spirit came on them as he had come on us at the beginning.

From that time on Jesus began to preach, "Repent, for the kingdom of heaven has come near."

Being confident of this, that he who began a good work in you will carry it on to completion until the day of Christ Jesus.

They saw what seemed to be tongues of fire that separated and came to rest on each of them. All of them were filled with the Holy Spirit and began to speak in other tongues as the Spirit enabled them.

Then Peter began to speak: "I now realize how true it is that God does not show favoritism but accepts from every nation the one who fears him and does what is right."

He has saved us and called us to a holy life—not because of anything we have done but because of his own purpose and grace. This grace was given us in Christ Jesus before the beginning of time.

One Sabbath Jesus was going through the grainfields, and as his disciples walked along, they began to pick some heads of grain. The Pharisees said to him, "Look, why are they doing what is unlawful on the Sabbath?" He answered, "Have you never read what David did when he and his companions were hungry and in need? In the days of Abiathar the high priest, he entered the house of God and ate the consecrated bread, which is lawful only for priests to eat. And he also gave some to his companions." Then he said to them, "The Sabbath was made for man, not man for the Sabbath. So the Son of Man is Lord even of the Sabbath."

On hearing this, they were baptized in the name of the Lord Jesus. When Paul placed his hands on them, the Holy Spirit came on them, and they spoke in tongues and prophesied.
The Lord will vindicate me; your love, Lord, endures forever— do not abandon the works of your hands.
Personal Bible reading plan
Create an account to configure your Bible reading plan and you will see your progress and the next chapter to read here!
Read more...