Bible Verses about 'Gave'
«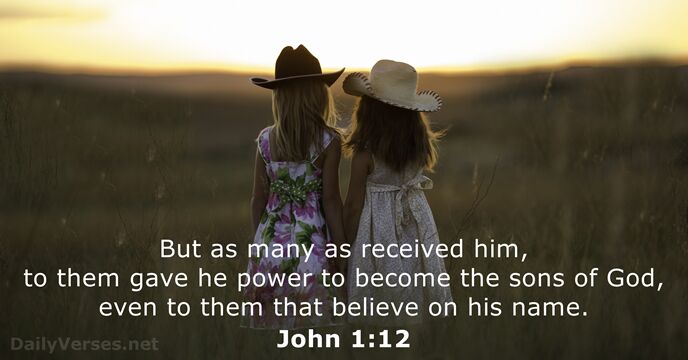 »
And he took bread, and gave thanks, and brake it, and gave unto them, saying, This is my body which is given for you: this do in remembrance of me.

E, tomando o pão e havendo dado graças, partiu-o e deu-lho, dizendo: Isto é o meu corpo, que por vós é dado; fazei isso em memória de mim.

But as many as received him, to them gave he power to become the sons of God, even to them that believe on his name.

Mas a todos quantos o receberam deu-lhes o poder de serem feitos filhos de Deus: aos que creem no seu nome.

When Jesus therefore had received the vinegar, he said, It is finished: and he bowed his head, and gave up the ghost.

E, quando Jesus tomou o vinagre, disse: Está consumado. E, inclinando a cabeça, entregou o espírito.

And the L

ord

turned the captivity of Job, when he prayed for his friends: also the L

ord

gave Job twice as much as he had before.
E o S

enhor

virou o cativeiro de Jó, quando orava pelos seus amigos; e o S

enhor

acrescentou a Jó outro tanto em dobro a tudo quanto dantes possuía.

For God so loved the world, that he gave his only begotten Son, that whosoever believeth in him should not perish, but have everlasting life.

Porque Deus amou o mundo de tal maneira que deu o seu Filho unigênito, para que todo aquele que nele crê não pereça, mas tenha a vida eterna.

Who gave himself for us, that he might redeem us from all iniquity, and purify unto himself a peculiar people, zealous of good works.

O qual se deu a si mesmo por nós, para nos remir de toda iniquidade e purificar para si um povo seu especial, zeloso de boas obras.

Husbands, love your wives, even as Christ also loved the church, and gave himself for it; That he might sanctify and cleanse it with the washing of water by the word.

Vós, maridos, amai vossa mulher, como também Cristo amou a igreja e a si mesmo se entregou por ela, para a santificar, purificando-a com a lavagem da água, pela palavra.

I am crucified with Christ: nevertheless I live; yet not I, but Christ liveth in me: and the life which I now live in the flesh I live by the faith of the Son of God, who loved me, and gave himself for me.

Já estou crucificado com Cristo; e vivo, não mais eu, mas Cristo vive em mim; e a vida que agora vivo na carne vivo-a na fé do Filho de Deus, o qual me amou e se entregou a si mesmo por mim.

And there appeared unto them cloven tongues like as of fire, and it sat upon each of them. And they were all filled with the Holy Ghost, and began to speak with other tongues, as the Spirit gave them utterance.

E foram vistas por eles línguas repartidas, como que de fogo, as quais pousaram sobre cada um deles. E todos foram cheios do Espírito Santo e começaram a falar em outras línguas, conforme o Espírito Santo lhes concedia que falassem.

And when Jesus had cried with a loud voice, he said, Father, into thy hands I commend my spirit: and having said thus, he gave up the ghost.

E, clamando Jesus com grande voz, disse: Pai, nas tuas mãos entrego o meu espírito. E, havendo dito isso, expirou.

Then he took the five loaves and the two fishes, and looking up to heaven, he blessed them, and brake, and gave to the disciples to set before the multitude. And they did eat, and were all filled: and there was taken up of fragments that remained to them twelve baskets.

E, tomando os cinco pães e os dois peixes e olhando para o céu, abençoou-os, e partiu-os, e deu-os aos seus discípulos para os porem diante da multidão. E comeram todos e saciaram-se; e levantaram, do que lhes sobejou, doze cestos de pedaços.

Then Job arose, and rent his mantle, and shaved his head, and fell down upon the ground, and worshipped, And said, Naked came I out of my mother's womb, and naked shall I return thither: the L

ord

gave, and the L

ord

hath taken away; blessed be the name of the L

ord

.
Então, Jó se levantou, e rasgou o seu manto, e rapou a sua cabeça, e se lançou em terra, e adorou, e disse: Nu saí do ventre de minha mãe e nu tornarei para lá; o S

enhor

o deu e o S

enhor

o tomou; bendito seja o nome do S

enhor

.

And it came to pass, because the midwives feared God, that he made them houses.

E aconteceu que, como as parteiras temeram a Deus, estabeleceu-lhes casas.

And I saw the dead, small and great, stand before God; and the books were opened: and another book was opened, which is the book of life: and the dead were judged out of those things which were written in the books, according to their works. And the sea gave up the dead which were in it; and death and hell delivered up the dead which were in them: and they were judged every man according to their works.

E vi os mortos, grandes e pequenos, que estavam diante do trono, e abriram-se os livros. E abriu-se outro livro, que é o da vida. E os mortos foram julgados pelas coisas que estavam escritas nos livros, segundo as suas obras. E deu o mar os mortos que nele havia; e a morte e o inferno deram os mortos que neles havia; e foram julgados cada um segundo as suas obras.

For God hath not given us the spirit of fear; but of power, and of love, and of a sound mind.

Porque Deus não nos deu o espírito de temor, mas de fortaleza, e de amor, e de moderação.

For if ye throughly amend your ways and your doings; if ye throughly execute judgment between a man and his neighbour; If ye oppress not the stranger, the fatherless, and the widow, and shed not innocent blood in this place, neither walk after other gods to your hurt: Then will I cause you to dwell in this place, in the land that I gave to your fathers, for ever and ever.

Mas, se deveras melhorardes os vossos caminhos e as vossas obras, se deveras fizerdes juízo entre um homem e entre o seu companheiro, se não oprimirdes o estrangeiro, e o órfão, e a viúva, nem derramardes sangue inocente neste lugar, nem andardes após outros deuses para vosso próprio mal, eu vos farei habitar neste lugar, na terra que dei a vossos pais, de século em século.

And I give unto them eternal life; and they shall never perish, neither shall any man pluck them out of my hand. My Father, which gave them me, is greater than all; and no man is able to pluck them out of my Father's hand. I and my Father are one.

E dou-lhes a vida eterna, e nunca hão de perecer, e ninguém as arrebatará das minhas mãos. Meu Pai, que mas deu, é maior do que todos; e ninguém pode arrebatá-las das mãos de meu Pai. Eu e o Pai somos um.

And walk in love, as Christ also hath loved us, and hath given himself for us an offering and a sacrifice to God for a sweetsmelling savour.

E andai em amor, como também Cristo vos amou e se entregou a si mesmo por nós, em oferta e sacrifício a Deus, em cheiro suave.

He that spared not his own Son, but delivered him up for us all, how shall he not with him also freely give us all things?

Aquele que nem mesmo a seu próprio Filho poupou, antes, o entregou por todos nós, como nos não dará também com ele todas as coisas?

And this is the record, that God hath given to us eternal life, and this life is in his Son.

E o testemunho é este: que Deus nos deu a vida eterna; e esta vida está em seu Filho.

And it came to pass, that he went through the corn fields on the sabbath day; and his disciples began, as they went, to pluck the ears of corn. And the Pharisees said unto him, Behold, why do they on the sabbath day that which is not lawful? And he said unto them, Have ye never read what David did, when he had need, and was an hungred, he, and they that were with him? How he went into the house of God in the days of Abiathar the high priest, and did eat the shewbread, which is not lawful to eat but for the priests, and gave also to them which were with him? And he said unto them, The sabbath was made for man, and not man for the sabbath: Therefore the Son of man is Lord also of the sabbath.

E aconteceu que, passando ele num sábado pelas searas, os seus discípulos, caminhando, começaram a colher espigas. E os fariseus lhe disseram: Vês? Por que fazem no sábado o que não é lícito? Mas ele disse-lhes: Nunca lestes o que fez Davi, quando estava em necessidade e teve fome, ele e os que com ele estavam? Como entrou na Casa de Deus, no tempo de Abiatar, sumo sacerdote, e comeu os pães da proposição, dos quais não era lícito comer senão aos sacerdotes, dando também aos que com ele estavam? E disse-lhes: O sábado foi feito por causa do homem, e não o homem, por causa do sábado. Assim, o Filho do Homem até do sábado é senhor.

Every moving thing that liveth shall be meat for you; even as the green herb have I given you all things. But flesh with the life thereof, which is the blood thereof, shall ye not eat.

Tudo quanto se move, que é vivente, será para vosso mantimento; tudo vos tenho dado, como a erva verde. A carne, porém, com sua vida, isto é, com seu sangue, não comereis.

And so it was, that, while they were there, the days were accomplished that she should be delivered. And she brought forth her firstborn son, and wrapped him in swaddling clothes, and laid him in a manger; because there was no room for them in the inn.

E aconteceu que, estando eles ali, se cumpriram os dias em que ela havia de dar à luz. E deu à luz o seu filho primogênito, e envolveu-o em panos, e deitou-o numa manjedoura, porque não havia lugar para eles na estalagem.

Who hath saved us, and called us with an holy calling, not according to our works, but according to his own purpose and grace, which was given us in Christ Jesus before the world began.

Que nos salvou e chamou com uma santa vocação; não segundo as nossas obras, mas segundo o seu próprio propósito e graça que nos foi dada em Cristo Jesus, antes dos tempos dos séculos.

Father, I will that they also, whom thou hast given me, be with me where I am; that they may behold my glory, which thou hast given me: for thou lovedst me before the foundation of the world.

Pai, aqueles que me deste quero que, onde eu estiver, também eles estejam comigo, para que vejam a minha glória que me deste; porque tu me hás amado antes da criação do mundo.
For all the law is fulfilled in one word, even in this; Thou shalt love thy neighbour as thyself.
Personal Bible reading plan
Create an account to configure your Bible reading plan and you will see your progress and the next chapter to read here!
Read more...