9 Bible Verses about 'Servants'
«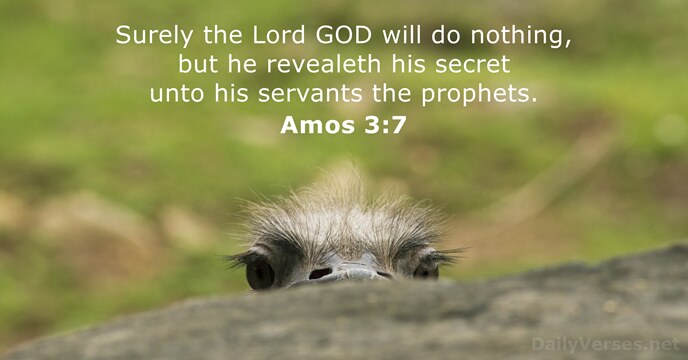 »
Surely the Lord G

od

will do nothing,
but he revealeth his secret
unto his servants the prophets.
The L

ord

redeemeth the soul of his servants:
and none of them that trust in him shall be desolate.

As free, and not using your liberty for a cloke of maliciousness, but as the servants of God.

No weapon that is formed against thee shall prosper; and every tongue that shall rise against thee in judgment thou shalt condemn. This is the heritage of the servants of the L

ord

, and their righteousness is of me, saith the L

ord

.

But now being made free from sin, and become servants to God, ye have your fruit unto holiness, and the end everlasting life.

Exhort servants to be obedient unto their own masters, and to please them well in all things; not answering again; Not purloining, but shewing all good fidelity; that they may adorn the doctrine of God our Saviour in all things.

For for this cause pay ye tribute also: for they are God's ministers, attending continually upon this very thing.

Who art thou that judgest another man's servant? to his own master he standeth or falleth. Yea, he shall be holden up: for God is able to make him stand.

Keep the sabbath day to sanctify it, as the L

ord

thy God hath commanded thee. Six days thou shalt labour, and do all thy work: But the seventh day is the sabbath of the L

ord

thy God: in it thou shalt not do any work, thou, nor thy son, nor thy daughter, nor thy manservant, nor thy maidservant, nor thine ox, nor thine ass, nor any of thy cattle, nor thy stranger that is within thy gates; that thy manservant and thy maidservant may rest as well as thou.
Pleasant words are as an honeycomb,
sweet to the soul, and health to the bones.
Let love be without dissimulation. Abhor that which is evil; cleave to that which is good.
Read more
Pleasant words are as an honeycomb, sweet to the soul, and health to the bones.
Personal Bible reading plan
Create an account to configure your Bible reading plan and you will see your progress and the next chapter to read here!
Read more...