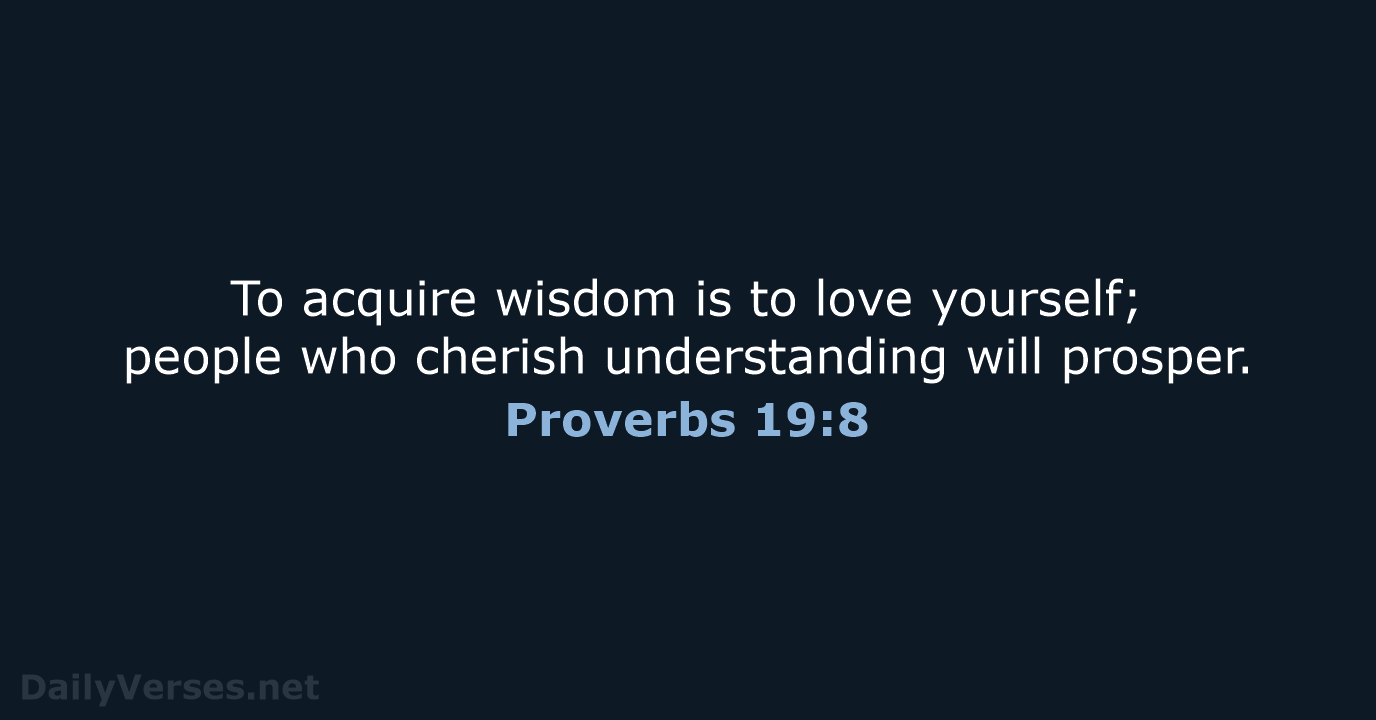 To acquire wisdom is to love yourself;
people who cherish understanding will prosper.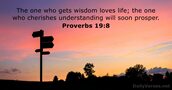 The one who gets wisdom loves life;
the one who cherishes understanding will soon prosper.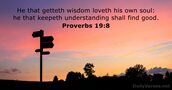 He that getteth wisdom loveth his own soul:
he that keepeth understanding shall find good.
Whoever gets sense loves his own soul;
he who keeps understanding will discover good.
He who gets wisdom loves his own soul;
He who keeps understanding will find good.
To get wisdom is to love oneself;
to keep understanding is to prosper.