Bible Verses about the Mind
«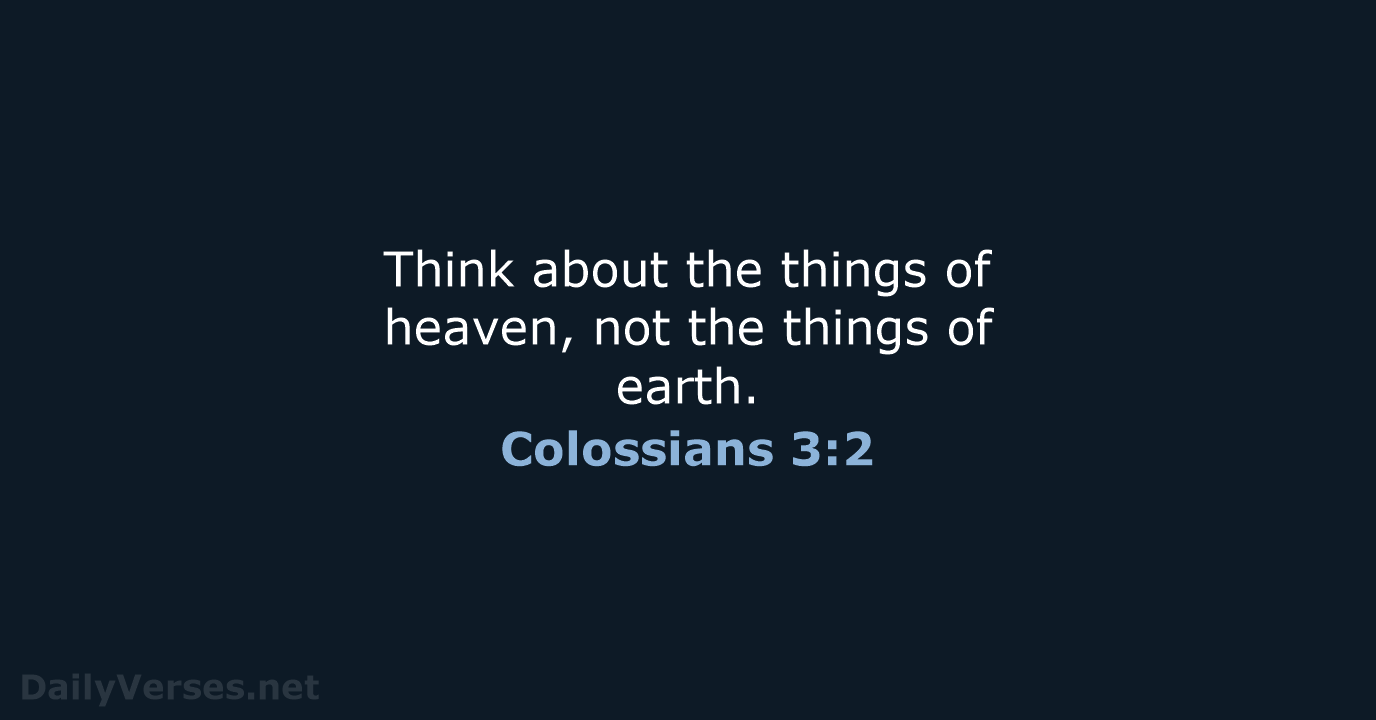 »
Think about the things of heaven, not the things of earth.

So be careful how you live. Don't live like fools, but like those who are wise. Make the most of every opportunity in these evil days.

Jesus replied, "You must love the Lord your God with all your heart, all your soul, and all your mind."

To acquire wisdom is to love yourself;
people who cherish understanding will prosper.
The greater my wisdom, the greater my grief.
To increase knowledge only increases sorrow.
A prudent person foresees danger and takes precautions.
The simpleton goes blindly on and suffers the consequences.
As iron sharpens iron,
so a friend sharpens a friend.

If you are wise and understand God's ways, prove it by living an honorable life, doing good works with the humility that comes from wisdom.

Joyful is the person who finds wisdom,
the one who gains understanding.

Anyone who listens to my teaching and follows it is wise, like a person who builds a house on solid rock.

For ever since the world was created, people have seen the earth and sky. Through everything God made, they can clearly see his invisible qualities—his eternal power and divine nature. So they have no excuse for not knowing God.

Because of the privilege and authority God has given me, I give each of you this warning: Don't think you are better than you really are. Be honest in your evaluation of yourselves, measuring yourselves by the faith God has given us.

Even fools are thought wise when they keep silent;
with their mouths shut, they seem intelligent.

For I decided that while I was with you I would forget everything except Jesus Christ, the one who was crucified.

Only a fool despises a parent's discipline;
whoever learns from correction is wise.
Dear brothers and sisters, I close my letter with these last words: Be joyful. Grow to maturity. Encourage each other. Live in harmony and peace. Then the God of love and peace will be with you.
Personal Bible reading plan
Create an account to configure your Bible reading plan and you will see your progress and the next chapter to read here!
Read more...