Ecclesiastes 5:18
Behold that which I have seen: it is good and comely for one to eat and to drink, and to enjoy the good of all his labour that he taketh under the sun all the days of his life, which God giveth him: for it is his portion.
Read this Bible chapter online, click
here
to read.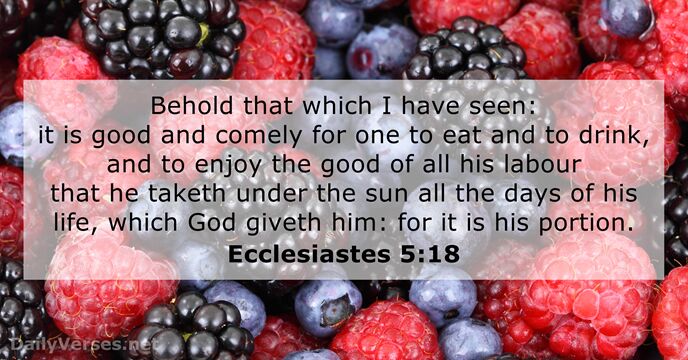 New Internation Version (NIV)
This is what I have observed to be good: that it is appropriate for a person to eat, to drink and to find satisfaction in their toilsome labor under the sun during the few days of life God has given them—for this is their lot.
English Standard Version (ESV)
Behold, what I have seen to be good and fitting is to eat and drink and find enjoyment in all the toil with which one toils under the sun the few days of his life that God has given him, for this is his lot.
Bible verse of the day
Read more