Bible Verses about 'Under'
«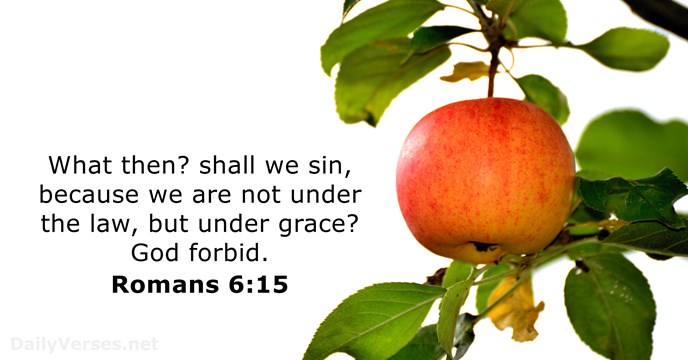 »
What then? shall we sin, because we are not under the law, but under grace? God forbid.

For sin shall not have dominion over you: for ye are not under the law, but under grace.

To every thing there is a season, and a time to every purpose under the heaven.

Humble yourselves therefore under the mighty hand of God, that he may exalt you in due time.

And the God of peace shall bruise Satan under your feet shortly. The grace of our Lord Jesus Christ be with you. Amen.

He shall cover thee with his feathers,
and under his wings shalt thou trust:
his truth shall be thy shield and buckler.

Neither is there salvation in any other: for there is none other name under heaven given among men, whereby we must be saved.

But the scripture hath concluded all under sin, that the promise by faith of Jesus Christ might be given to them that believe.

No man, when he hath lighted a candle, covereth it with a vessel, or putteth it under a bed; but setteth it on a candlestick, that they which enter in may see the light.

The hand of the diligent shall bear rule:
but the slothful shall be under tribute.

Wherefore God also hath highly exalted him, and given him a name which is above every name: That at the name of Jesus every knee should bow, of things in heaven, and things in earth, and things under the earth.

But I keep under my body, and bring it into subjection: lest that by any means, when I have preached to others, I myself should be a castaway.

All things are lawful unto me, but all things are not expedient: all things are lawful for me, but I will not be brought under the power of any.

Behold that which I have seen: it is good and comely for one to eat and to drink, and to enjoy the good of all his labour that he taketh under the sun all the days of his life, which God giveth him: for it is his portion.

Thou hast also given me the shield of thy salvation:
and thy right hand hath holden me up,
and thy gentleness hath made me great.
Thou hast enlarged my steps under me,
that my feet did not slip.

And for this cause he is the mediator of the new testament, that by means of death, for the redemption of the transgressions that were under the first testament, they which are called might receive the promise of eternal inheritance.

Neither do men light a candle, and put it under a bushel, but on a candlestick; and it giveth light unto all that are in the house. Let your light so shine before men, that they may see your good works, and glorify your Father which is in heaven.

And every creature which is in heaven, and on the earth, and under the earth, and such as are in the sea, and all that are in them, heard I saying, Blessing, and honour, and glory, and power, be unto him that sitteth upon the throne, and unto the Lamb for ever and ever.

He that dwelleth in the secret place of the most High
shall abide under the shadow of the Almighty.
I will say of the L

ord

, He is my refuge and my fortress:
my God; in him will I trust.

Ye are the salt of the earth: but if the salt have lost his savour, wherewith shall it be salted? it is thenceforth good for nothing, but to be cast out, and to be trodden under foot of men.

The Lord knoweth how to deliver the godly out of temptations, and to reserve the unjust unto the day of judgment to be punished.

For as many as have sinned without law shall also perish without law: and as many as have sinned in the law shall be judged by the law.

Every man according as he purposeth in his heart, so let him give; not grudgingly, or of necessity: for God loveth a cheerful giver.

Blessed is the man that endureth temptation: for when he is tried, he shall receive the crown of life, which the Lord hath promised to them that love him.

But above all things, my brethren, swear not, neither by heaven, neither by the earth, neither by any other oath: but let your yea be yea; and your nay, nay; lest ye fall into condemnation.
But let judgment run down as waters, and righteousness as a mighty stream.
Personal Bible reading plan
Create an account to configure your Bible reading plan and you will see your progress and the next chapter to read here!
Read more...