You shall not hate your brother in your heart. You shall surely rebuke your neighbor, and not bear sin because of him. You shall not take vengeance, nor bear any grudge against the children of your people, but you shall love your neighbor as yourself: I am the L
ord
.
Read this Bible chapter online, click
here
to read.
New Internation Version (NIV)
Do not hate a fellow Israelite in your heart. Rebuke your neighbor frankly so you will not share in their guilt. Do not seek revenge or bear a grudge against anyone among your people, but love your neighbor as yourself. I am the Lord.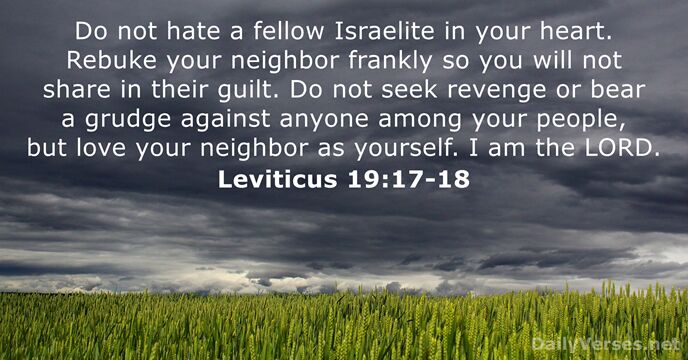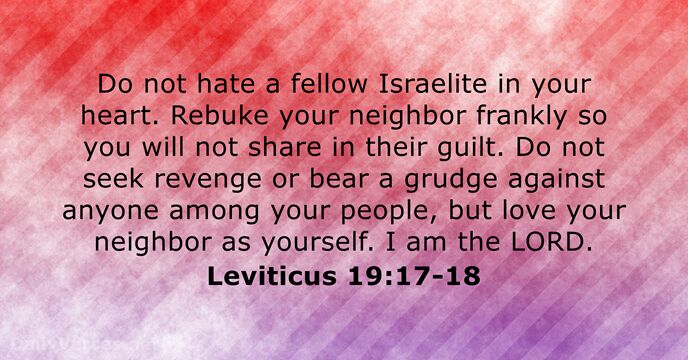 King James Version (KJV)
Thou shalt not hate thy brother in thine heart: thou shalt in any wise rebuke thy neighbour, and not suffer sin upon him. Thou shalt not avenge, nor bear any grudge against the children of thy people, but thou shalt love thy neighbour as thyself: I am the Lord.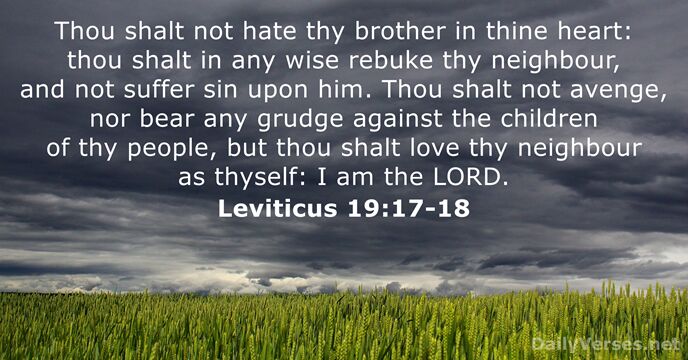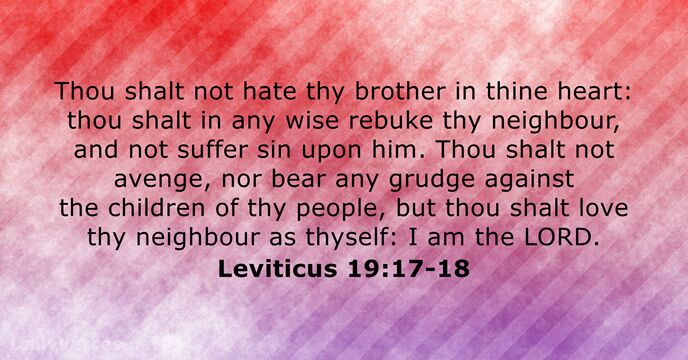 English Standard Version (ESV)
You shall not hate your brother in your heart, but you shall reason frankly with your neighbor, lest you incur sin because of him. You shall not take vengeance or bear a grudge against the sons of your own people, but you shall love your neighbor as yourself: I am the Lord.
Bible verse of the day
Receive the Daily Bible Verse:
It is honorable for a man to stop striving, Since any fool can start a quarrel.