Matthew 17 - KJV
Read this Bible chapter online, click
here
to read.
Bible Verses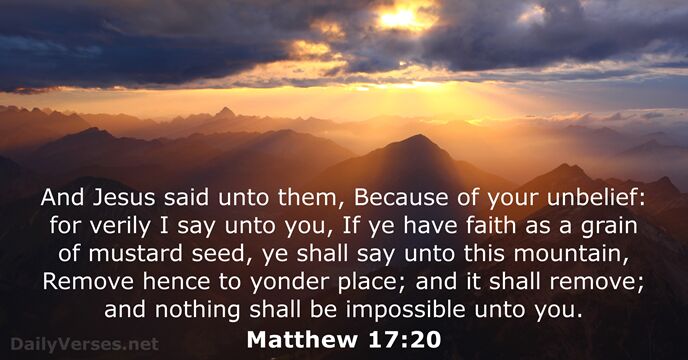 King James Version (KJV)
While he yet spake, behold, a bright cloud overshadowed them: and behold a voice out of the cloud, which said, This is my beloved Son, in whom I am well pleased; hear ye him.
And Jesus said unto them, Because of your unbelief: for verily I say unto you, If ye have faith as a grain of mustard seed, ye shall say unto this mountain, Remove hence to yonder place; and it shall remove; and nothing shall be impossible unto you.
Read more
Receive the Daily Bible Verse: