Proverbs 18:2
Fools find no pleasure in understanding
but delight in airing their own opinions.
Read this Bible chapter online, click
here
to read.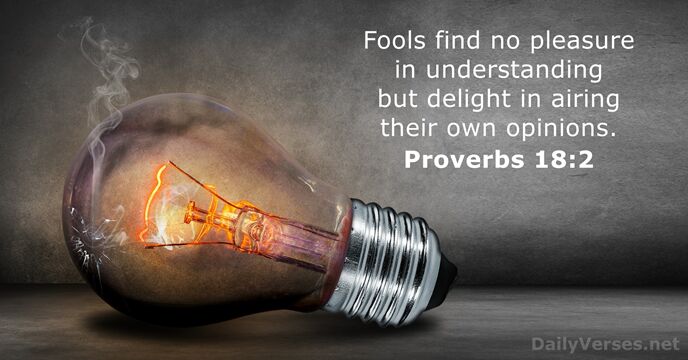 King James Version (KJV)
A fool hath no delight in understanding,
but that his heart may discover itself.
English Standard Version (ESV)
A fool takes no pleasure in understanding,
but only in expressing his opinion.
New King James Version (NKJV)
A fool has no delight in understanding,
But in expressing his own heart.
Bible verse of the day
Read more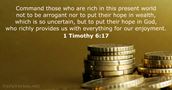 Command those who are rich in this present world not to be arrogant nor to put their hope in wealth, which is so uncertain, but to put their hope in God, who richly provides us with everything for our enjoyment.