Proverbs 23:5
Cast but a glance at riches, and they are gone,
for they will surely sprout wings
and fly off to the sky like an eagle.
Read this Bible chapter online, click
here
to read.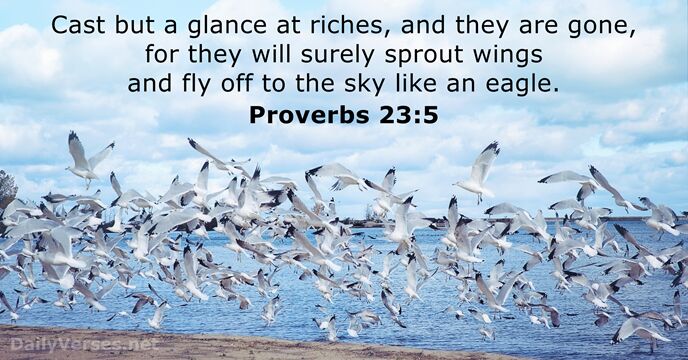 King James Version (KJV)
Wilt thou set thine eyes upon that which is not?
for riches certainly make themselves wings;
they fly away as an eagle toward heaven.
English Standard Version (ESV)
Do not toil to acquire wealth;
be discerning enough to desist.
When your eyes light on it, it is gone,
for suddenly it sprouts wings,
flying like an eagle toward heaven.
Bible verse of the day
Read more