Proverbs 3:31-32 - ESV
Do not envy a man of violence
and do not choose any of his ways,
for the devious person is an abomination to the Lord,
but the upright are in his confidence.
Read this Bible chapter online, click
here
to read.
New Internation Version (NIV)
Do not envy the violent
or choose any of their ways.
For the Lord detests the perverse
but takes the upright into his confidence.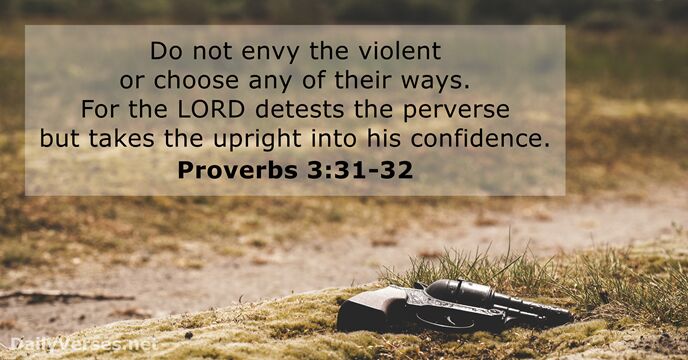 King James Version (KJV)
Envy thou not the oppressor,
and choose none of his ways.
For the froward is abomination to the Lord:
but his secret is with the righteous.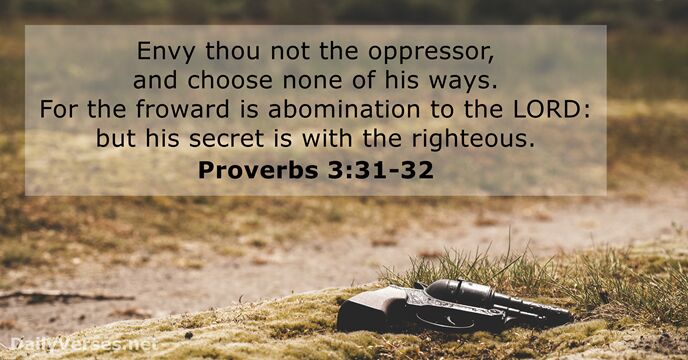 Bible verse of the day
Receive the Daily Bible Verse: