Bible Verses about 'Land'
«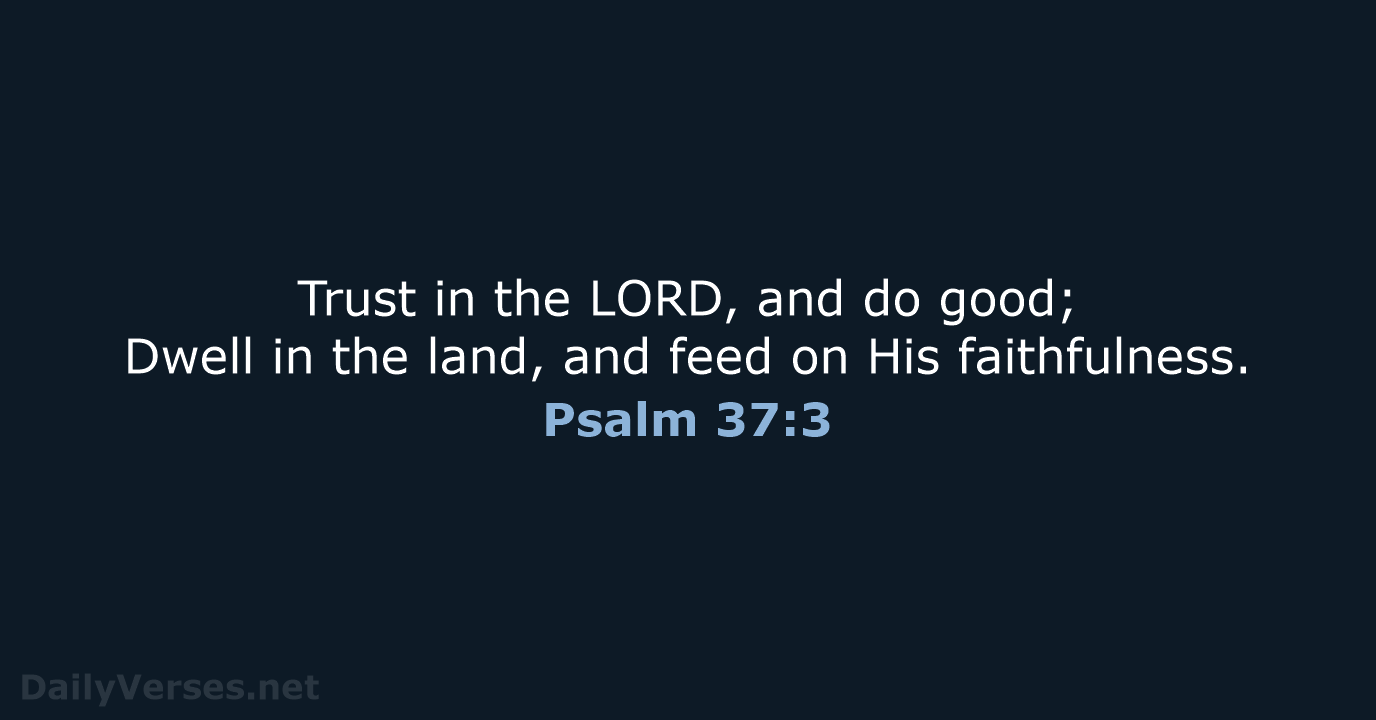 »
Trust in the L

ord

, and do good;
Dwell in the land, and feed on His faithfulness.
I spread out my hands to You;
My soul longs for You like a thirsty land. Selah
I would have lost heart, unless I had believed
That I would see the goodness of the L

ord


In the land of the living.
Honor your father and your mother, that your days may be long upon the land which the L

ord

your God is giving you.
God sets the solitary in families;
He brings out those who are bound into prosperity;
But the rebellious dwell in a dry land.
O God, You are my God;
Early will I seek You;
My soul thirsts for You;
My flesh longs for You
In a dry and thirsty land
Where there is no water.
Yet I am the L

ord

your God
Ever since the land of Egypt,
And you shall know no God but Me;
For there is no savior besides Me.
For they did not gain possession of the land by their own sword,
Nor did their own arm save them;
But it was Your right hand, Your arm, and the light of Your countenance,
Because You favored them.
You shall walk in all the ways which the L

ord

your God has commanded you, that you may live and that it may be well with you, and that you may prolong your days in the land which you shall possess.

If My people who are called by My name will humble themselves, and pray and seek My face, and turn from their wicked ways, then I will hear from heaven, and will forgive their sin and heal their land.

Teach me to do Your will,
For You are my God;
Your Spirit is good.
Lead me in the land of uprightness.
If you walk in My statutes and keep My commandments, and perform them,
then I will give you rain in its season, the land shall yield its produce, and the trees of the field shall yield their fruit.
In that I command you today to love the L

ord

your God, to walk in His ways, and to keep His commandments, His statutes, and His judgments, that you may live and multiply; and the L

ord

your God will bless you in the land which you go to possess.
You shall therefore keep His statutes and His commandments which I command you today, that it may go well with you and with your children after you, and that you may prolong your days in the land which the L

ord

your God is giving you for all time.
And if it seems evil to you to serve the L

ord

, choose for yourselves this day whom you will serve, whether the gods which your fathers served that were on the other side of the River, or the gods of the Amorites, in whose land you dwell. But as for me and my house, we will serve the L

ord

.
And remember that you were a slave in the land of Egypt, and the L

ord

your God brought you out from there by a mighty hand and by an outstretched arm; therefore the L

ord

your God commanded you to keep the Sabbath day.
For if you thoroughly amend your ways and your doings, if you thoroughly execute judgment between a man and his neighbor, if you do not oppress the stranger, the fatherless, and the widow, and do not shed innocent blood in this place, or walk after other gods to your hurt, then I will cause you to dwell in this place, in the land that I gave to your fathers forever and ever.
But Peter said, "Ananias, why has Satan filled your heart to lie to the Holy Spirit and keep back part of the price of the land for yourself? While it remained, was it not your own? And after it was sold, was it not in your own control? Why have you conceived this thing in your heart? You have not lied to men but to God."
He who builds His layers in the sky,
And has founded His strata in the earth;
Who calls for the waters of the sea,
And pours them out on the face of the earth—
The L

ord

is His name.
A highway shall be there, and a road,
And it shall be called the Highway of Holiness.
The unclean shall not pass over it,
But it shall be for others.
Whoever walks the road, although a fool,
Shall not go astray.
If you turn away your foot from the Sabbath,
From doing your pleasure on My holy day,
And call the Sabbath a delight,
The holy day of the L

ord

honorable,
And shall honor Him, not doing your own ways,
Nor finding your own pleasure,
Nor speaking your own words,
Then you shall delight yourself in the L

ord

;
And I will cause you to ride on the high hills of the earth,
And feed you with the heritage of Jacob your father.
The mouth of the L

ord

has spoken.
Jesus answered them, "Most assuredly, I say to you, whoever commits sin is a slave of sin."
Personal Bible reading plan
Create an account to configure your Bible reading plan and you will see your progress and the next chapter to read here!
Read more...