Bible Verses about 'Went'
«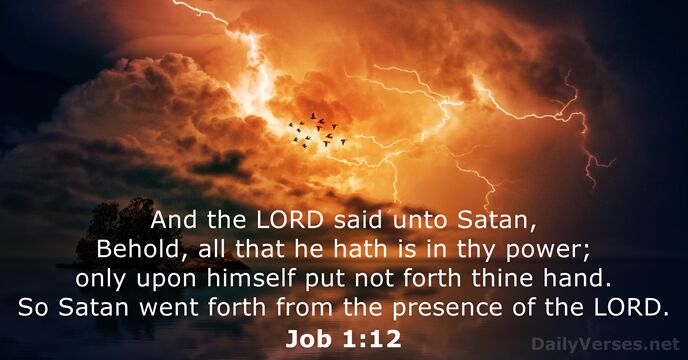 »
And the L

ord

said unto Satan, Behold, all that he hath is in thy power; only upon himself put not forth thine hand. So Satan went forth from the presence of the L

ord

.
E disse o S

enhor

a Satanás: Eis que tudo quanto tem está na tua mão; somente contra ele não estendas a tua mão. E Satanás saiu da presença do S

enhor

.

And the multitudes that went before, and that followed, cried, saying, Hosanna to the son of David: Blessed is he that cometh in the name of the Lord; Hosanna in the highest.

E as multidões, tanto as que iam adiante como as que o seguiam, clamavam, dizendo: Hosana ao Filho de Davi! Bendito o que vem em nome do Senhor! Hosana nas alturas!

Then went in also that other disciple, which came first to the sepulchre, and he saw, and believed. For as yet they knew not the scripture, that he must rise again from the dead.

Então, entrou também o outro discípulo, que chegara primeiro ao sepulcro, e viu, e creu. Porque ainda não sabiam a Escritura, que diz que era necessário que ressuscitasse dos mortos.

And Joseph also went up from Galilee, out of the city of Nazareth, into Judaea, unto the city of David, which is called Bethlehem; (because he was of the house and lineage of David:) To be taxed with Mary his espoused wife, being great with child.

E subiu da Galileia também José, da cidade de Nazaré, à Judeia, à cidade de Davi chamada Belém (porque era da casa e família de Davi), a fim de alistar-se com Maria, sua mulher, que estava grávida.

And it came to pass, that he went through the corn fields on the sabbath day; and his disciples began, as they went, to pluck the ears of corn. And the Pharisees said unto him, Behold, why do they on the sabbath day that which is not lawful? And he said unto them, Have ye never read what David did, when he had need, and was an hungred, he, and they that were with him? How he went into the house of God in the days of Abiathar the high priest, and did eat the shewbread, which is not lawful to eat but for the priests, and gave also to them which were with him? And he said unto them, The sabbath was made for man, and not man for the sabbath: Therefore the Son of man is Lord also of the sabbath.

E aconteceu que, passando ele num sábado pelas searas, os seus discípulos, caminhando, começaram a colher espigas. E os fariseus lhe disseram: Vês? Por que fazem no sábado o que não é lícito? Mas ele disse-lhes: Nunca lestes o que fez Davi, quando estava em necessidade e teve fome, ele e os que com ele estavam? Como entrou na Casa de Deus, no tempo de Abiatar, sumo sacerdote, e comeu os pães da proposição, dos quais não era lícito comer senão aos sacerdotes, dando também aos que com ele estavam? E disse-lhes: O sábado foi feito por causa do homem, e não o homem, por causa do sábado. Assim, o Filho do Homem até do sábado é senhor.

And while they looked stedfastly toward heaven as he went up, behold, two men stood by them in white apparel; Which also said, Ye men of Galilee, why stand ye gazing up into heaven? this same Jesus, which is taken up from you into heaven, shall so come in like manner as ye have seen him go into heaven.

E, estando com os olhos fitos no céu, enquanto ele subia, eis que junto deles se puseram dois varões vestidos de branco, os quais lhes disseram: Varões galileus, por que estais olhando para o céu? Esse Jesus, que dentre vós foi recebido em cima no céu, há de vir assim como para o céu o vistes ir.

And he said, That which cometh out of the man, that defileth the man. For from within, out of the heart of men, proceed evil thoughts, adulteries, fornications, murders, Thefts, covetousness, wickedness, deceit, lasciviousness, an evil eye, blasphemy, pride, foolishness: All these evil things come from within, and defile the man.

E dizia: O que sai do homem, isso é que contamina o homem. Porque do interior do coração dos homens saem os maus pensamentos, os adultérios, as prostituições, os homicídios, os furtos, a avareza, as maldades, o engano, a dissolução, a inveja, a blasfêmia, a soberba, a loucura. Todos estes males procedem de dentro e contaminam o homem.
For in Jesus Christ neither circumcision availeth any thing, nor uncircumcision; but faith which worketh by love.
Personal Bible reading plan
Create an account to configure your Bible reading plan and you will see your progress and the next chapter to read here!
Read more...