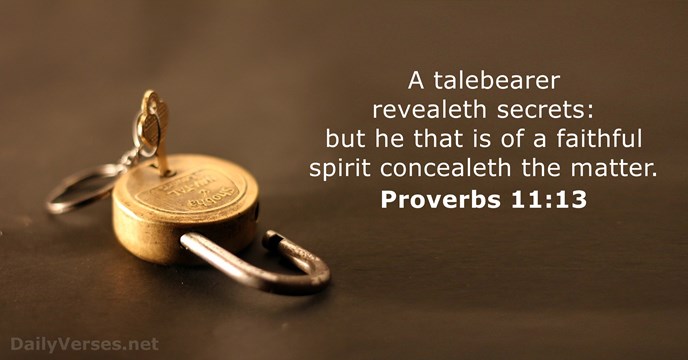 A talebearer revealeth secrets:
but he that is of a faithful spirit concealeth the matter.
Read this Bible chapter online, click
here
to read.
New Internation Version (NIV)
A gossip betrays a confidence,
but a trustworthy person keeps a secret.
English Standard Version (ESV)
Whoever goes about slandering reveals secrets,
but he who is trustworthy in spirit keeps a thing covered.
New King James Version (NKJV)
A talebearer reveals secrets,
But he who is of a faithful spirit conceals a matter.
Receive the Daily Bible Verse:
For as by one man's disobedience many were made sinners, so by the obedience of one shall many be made righteous.