A generous person will be enriched,
and one who gives water will get water.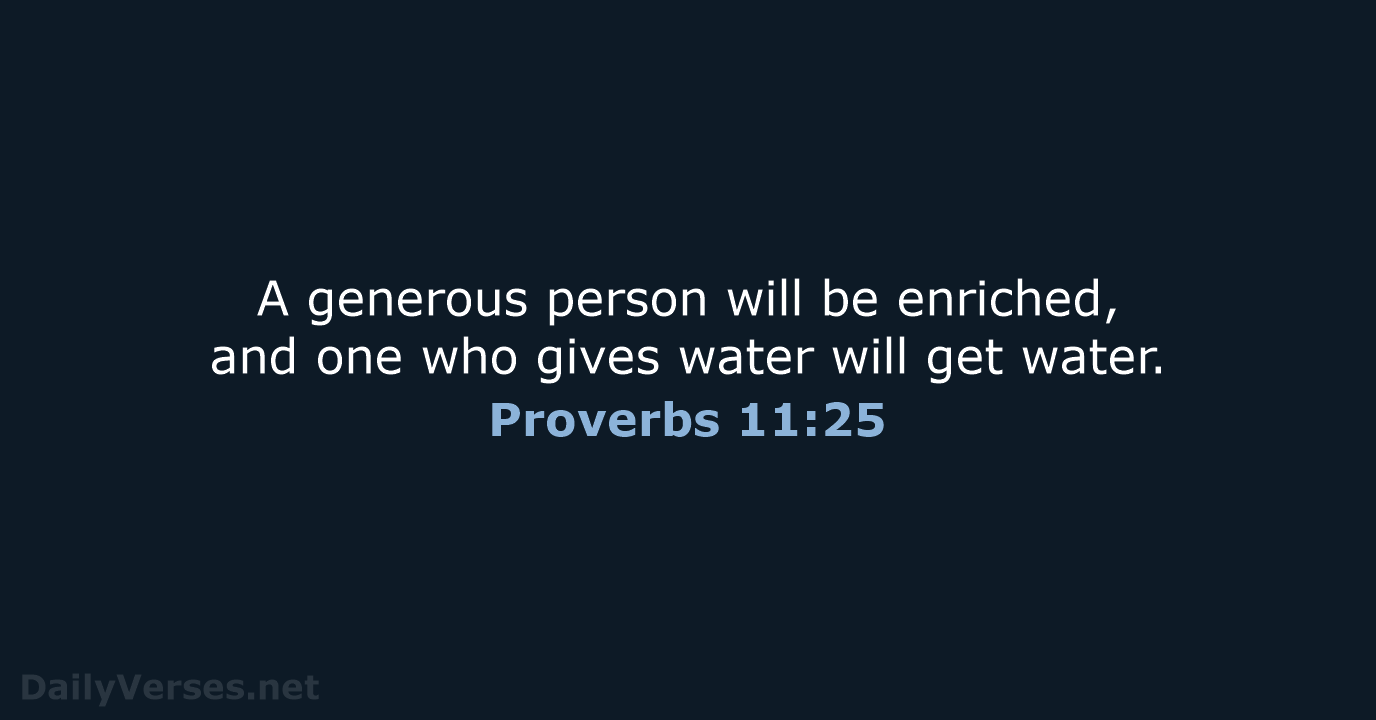 A generous person will prosper;
whoever refreshes others will be refreshed.
The liberal soul shall be made fat:
and he that watereth shall be watered also himself.
Whoever brings blessing will be enriched,
and one who waters will himself be watered.
The generous soul will be made rich,
And he who waters will also be watered himself.
The generous will prosper;
those who refresh others will themselves be refreshed.