«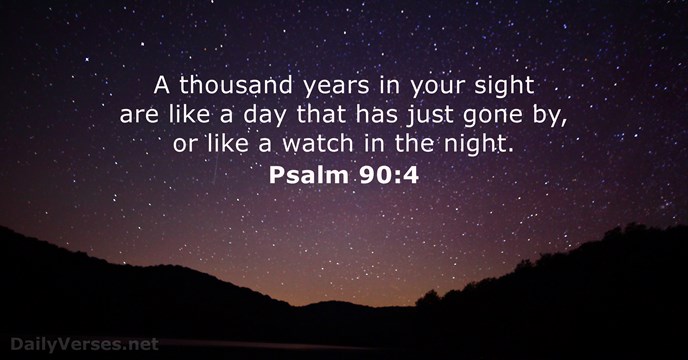 »
A thousand years in your sight
are like a day that has just gone by,
or like a watch in the night.
You, Lord, are forgiving and good,
abounding in love to all who call to you.

"I have the right to do anything," you say—but not everything is beneficial. "I have the right to do anything"—but I will not be mastered by anything.

Since you are my rock and my fortress,
for the sake of your name lead and guide me.

Don't you know that you yourselves are God's temple and that God's Spirit dwells in your midst?

Blessed are those who hunger and thirst for righteousness,
for they will be filled.
Houses and wealth are inherited from parents,
but a prudent wife is from the L

ord

.

For the flesh desires what is contrary to the Spirit, and the Spirit what is contrary to the flesh. They are in conflict with each other, so that you are not to do whatever you want.

For sin shall no longer be your master, because you are not under the law, but under grace.

Watch out for false prophets. They come to you in sheep's clothing, but inwardly they are ferocious wolves.

For from him and through him and for him are all things.
To him be the glory forever! Amen.

We are witnesses of these things, and so is the Holy Spirit, whom God has given to those who obey him.

For you were once darkness, but now you are light in the Lord. Live as children of light.

Therefore encourage one another and build each other up, just as in fact you are doing.

My times are in your hands;
deliver me from the hands of my enemies,
from those who pursue me.

I have no greater joy than to hear that my children are walking in the truth.

Teach me to do your will,
for you are my God;
may your good Spirit
lead me on level ground.
The L

ord

gives sight to the blind,
the L

ord

lifts up those who are bowed down,
the L

ord

loves the righteous.

'For in him we live and move and have our being.' As some of your own poets have said, 'We are his offspring.'

This is also why you pay taxes, for the authorities are God's servants, who give their full time to governing.

Heal me, L

ord

, and I will be healed;
save me and I will be saved,
for you are the one I praise.
The name of the L

ord

is a fortified tower;
the righteous run to it and are safe.

Therefore we do not lose heart. Though outwardly we are wasting away, yet inwardly we are being renewed day by day.

Guide me in your truth and teach me,
for you are God my Savior,
and my hope is in you all day long.
Wealth and honor come from you;
you are the ruler of all things.
In your hands are strength and power
to exalt and give strength to all.
The Lord makes firm the steps of the one who delights in him.
Personal Bible reading plan
Create an account to configure your Bible reading plan and you will see your progress and the next chapter to read here!
Read more...