But whoever has this world's goods, and sees his brother in need, and shuts up his heart from him, how does the love of God abide in him?
Read this Bible chapter online, click
here
to read.
New Internation Version (NIV)
If anyone has material possessions and sees a brother or sister in need but has no pity on them, how can the love of God be in that person?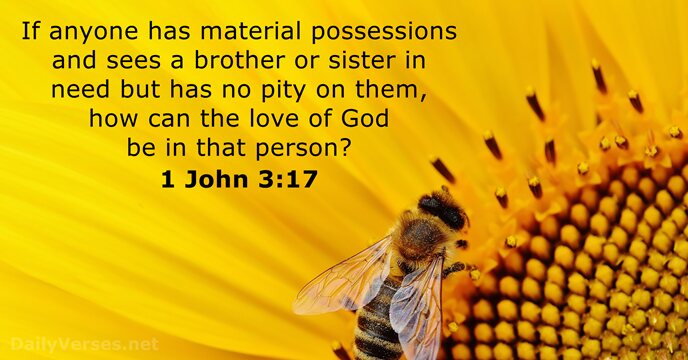 King James Version (KJV)
But whoso hath this world's good, and seeth his brother have need, and shutteth up his bowels of compassion from him, how dwelleth the love of God in him?
English Standard Version (ESV)
But if anyone has the world's goods and sees his brother in need, yet closes his heart against him, how does God's love abide in him?
Bible verse of the day
Receive the Daily Bible Verse:
It is honorable for a man to stop striving, Since any fool can start a quarrel.