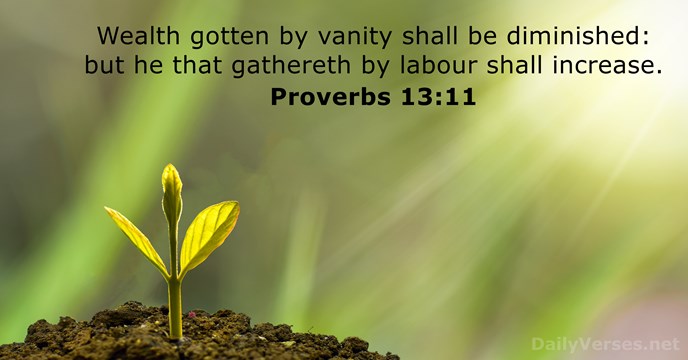 Wealth gotten by vanity shall be diminished:
but he that gathereth by labour shall increase.
Dishonest money dwindles away,
but whoever gathers money little by little makes it grow.
Wealth gained hastily will dwindle,
but whoever gathers little by little will increase it.
Wealth gained by dishonesty will be diminished,
But he who gathers by labor will increase.
Wealth from get-rich-quick schemes quickly disappears;
wealth from hard work grows over time.
Wealth hastily gotten will dwindle,
but those who gather little by little will increase it.