Bible Verses about 'By'
«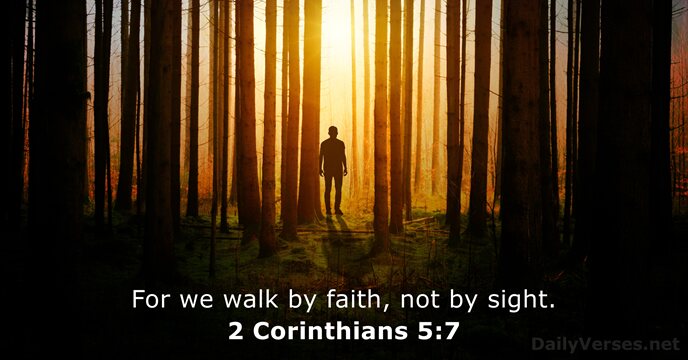 »
For we walk by faith, not by sight.

Then he answered and spake unto me, saying, This is the word of the L

ord

unto Zerubbabel, saying, Not by might, nor by power, but by my spirit, saith the L

ord

of hosts.
By the word of the L

ord

were the heavens made;
and all the host of them by the breath of his mouth.

So then faith cometh by hearing, and hearing by the word of God.

For since by man came death, by man came also the resurrection of the dead.

We who are Jews by nature, and not sinners of the Gentiles, Knowing that a man is not justified by the works of the law, but by the faith of Jesus Christ, even we have believed in Jesus Christ, that we might be justified by the faith of Christ, and not by the works of the law: for by the works of the law shall no flesh be justified.

Wealth gotten by vanity shall be diminished:
but he that gathereth by labour shall increase.

But above all things, my brethren, swear not, neither by heaven, neither by the earth, neither by any other oath: but let your yea be yea; and your nay, nay; lest ye fall into condemnation.

For the prophecy came not in old time by the will of man: but holy men of God spake as they were moved by the Holy Ghost.

He therefore that ministereth to you the Spirit, and worketh miracles among you, doeth he it by the works of the law, or by the hearing of faith?

For as by one man's disobedience many were made sinners, so by the obedience of one shall many be made righteous.

For as many as are led by the Spirit of God, they are the sons of God.

Therefore by the deeds of the law there shall no flesh be justified in his sight: for by the law is the knowledge of sin.

But he answered and said, It is written, Man shall not live by bread alone, but by every word that proceedeth out of the mouth of God.

For every house is builded by some man; but he that built all things is God.

By this shall all men know that ye are my disciples, if ye have love one to another.

Wherewithal shall a young man cleanse his way?
by taking heed thereto according to thy word.

Not by works of righteousness which we have done, but according to his mercy he saved us, by the washing of regeneration, and renewing of the Holy Ghost.

That I may come unto you with joy by the will of God, and may with you be refreshed.

For if, when we were enemies, we were reconciled to God by the death of his Son, much more, being reconciled, we shall be saved by his life.

Only by pride cometh contention:
but with the well advised is wisdom.
The steps of a good man are ordered by the L

ord

:
and he delighteth in his way.
I am sought of them that asked not for me;
I am found of them that sought me not:
I said, Behold me, behold me,
unto a nation that was not called by my name.

But now in Christ Jesus ye who sometimes were far off are made nigh by the blood of Christ.

Behold, his soul which is lifted up is not upright in him:
but the just shall live by his faith.
And he led them out as far as to Bethany, and he lifted up his hands, and blessed them. And it came to pass, while he blessed them, he was parted from them, and carried up into heaven.
Personal Bible reading plan
Create an account to configure your Bible reading plan and you will see your progress and the next chapter to read here!
Read more...