31 Bible Verses about Encouragement (2/2)
«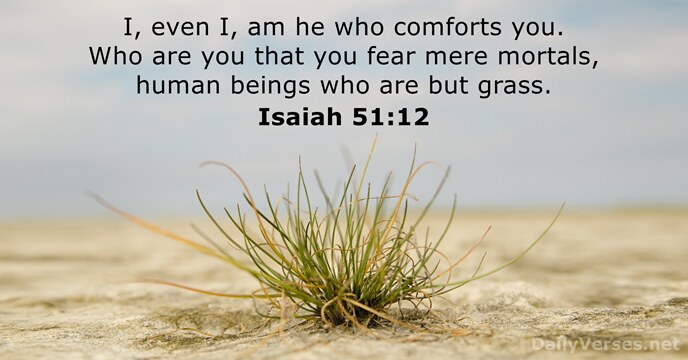 »
Therefore we do not lose heart. Though outwardly we are wasting away, yet inwardly we are being renewed day by day.
I, even I, am he who comforts you.
Who are you that you fear mere mortals,
human beings who are but grass.
'Never again will they hunger;
never again will they thirst.
The sun will not beat down on them,'
nor any scorching heat.
For the Lamb at the center of the throne
will be their shepherd;
'he will lead them to springs of living water.'
'And God will wipe away every tear from their eyes.'
My goal is that they may be encouraged in heart and united in love, so that they may have the full riches of complete understanding, in order that they may know the mystery of God, namely, Christ.
For just as we share abundantly in the sufferings of Christ, so also our comfort abounds through Christ.
I long to see you so that I may impart to you some spiritual gift to make you strong— that is, that you and I may be mutually encouraged by each other's faith.
Receive the Daily Bible Verse: